I've been looking forward to Amy & Bill's Montour Heights Country Club wedding since their beautiful engagement session last year at Washington's Landing and Mellon Park. These two are so much fun to be around; they're kind, witty, and even though they deny it, I'm pretty sure they're models. They're sooo easy to photograph! Amy & Bill were married on a beautiful, crisp, early fall day. The blue skies and warm weather made for the perfect outdoor ceremony and the deep burgundy dresses and details were a perfect choice. Afterwards we grabbed a few golf carts and went all over the country club for photos. I shoot at a lot of country clubs, but Montour Heights is one of my absolute favorites. There is so much variety, from beautiful golf course views, to barns and rustic fences, to a vineyard. Here is their story…
Bill's version…
"It was December 2012 and I was out for a friend's birthday celebration. I got there pretty early, so I could get a head start on partying. Eventually, Amy walked in. I saw her, and I waved her over. Thank you, liquid courage… Being the gentleman that I am, I offered to buy her a drink. She declined, explaining that she had to be prepared for classes on Monday in her Master's program at Carnegie Mellon. My reaction must have looked something like this:
Beauty AND Brains. Don't ruin this, Bill…
I made small talk, or so I thought (she would later tell me she felt like she was being interviewed), then I glanced at the clock, smiled and said we'd have to talk again sometime soon and started my trek home from the Southside to Mount Washington. Skip to 9am when a Facebook message woke me up; Amy wanted to make sure I was safe on my late walk home from the bar. We talked for a little while.
The next part of our story – from my perspective – was pure, shameless, persistence. I convinced her to give me her phone number so we could continue our conversations outside of Facebook. But when I asked her if she'd let me buy her dinner, she was quick to remind me of how busy school kept her and that she didn't have any free time to date. Nonetheless, I checked in periodically to see if her workload had lightened. Eventually, she agreed. One date turned into two; two to three and suddenly we were spending a lot of time together. Soon thereafter, Amy graduated.
Our relationship took a few turns from there… The most notable one being onto the exit for route 70 which takes you directly into Columbus, OH, if you drive long enough. I knew well before that point that I didn't want to look back, and we haven't. C-bus has been good to us. We'll have been here together now for a little over three years. We made it through a six month period of three hour drives for three day weekends together. We live together now and we're looking to adopt a puppy!… ok that last part isn't true… yet. The point is, life with Amy is good, and a life with Amy is what I want. So proposing was such an obvious next step to me that I didn't think twice about it. For those that know me and how indecisive I am, that may sound hard to believe… Anyway…
She said 'Yes' "
Amy's version…
"Bill asked me so many questions about myself, my life, and my future career goals the night we met that I started to wonder if I would get the job. What job, I wasn't sure, but my palms were sweaty, knees were weak, and arms were heavy enough that I knew I was either on a job interview or in a rap battle. Nevertheless, like any good job applicant, the day after I followed up, and made sure that this inquisitive stranger had survived his freezing walk home up Mount Washington.
Skip forward to a few months later when grad school was wrapping up and I could no longer use it as an excuse to not go out with this persistent, silver fox, I agreed to go to dinner (for the free food). Also, by the grace of the hockey gods, our dinner plans were changed to dinner &! a Pens game. It was at this pre-hockey dinner that we ordered buffalo chicken dip as an appetizer and wanting to appear like a lady, and not a gluttonous buff chick dip monster (like all of the Graham's are), I slyly paced myself with Bill. Refusing to devour all of this exquisite appeteaser made me realized that I must have kind of liked him, and wanted him to like me. (Months later we discovered that we were both trying to be polite and save the dip so the other had enough to eat, and this will remain the first and last time that buff chick dip ever goes uneaten between the 2 of us).
After a few months of routinely awkward dating, I got a job offer and moved out to the Buckeye State. By this point I knew that the end was near and Bill would surely have had enough of me at this point. Much to my surprise, he was 57 varieties of fed up with his job and looking to make a move himself. So after a while of driving back & forth on Route 70, he joined me in C-bus.
The next major plot point in Amy & Bill ‐ The Movie was a July trip to the Outer Banks where we met up with besties Ashley & Steve and spent what was my version of a euphoric afternoon playing in the ocean and devouring way too many cheap shrimp on the pier. It was this same day that I said yes to a life of travels, buff chick dip, and in-house tech support from a guy who can not only fix the internet when it goes down, but also create really cool things from scratch, like this website."
Here are a few of my favorites from Amy & Bill's Montour Heights Country Club wedding!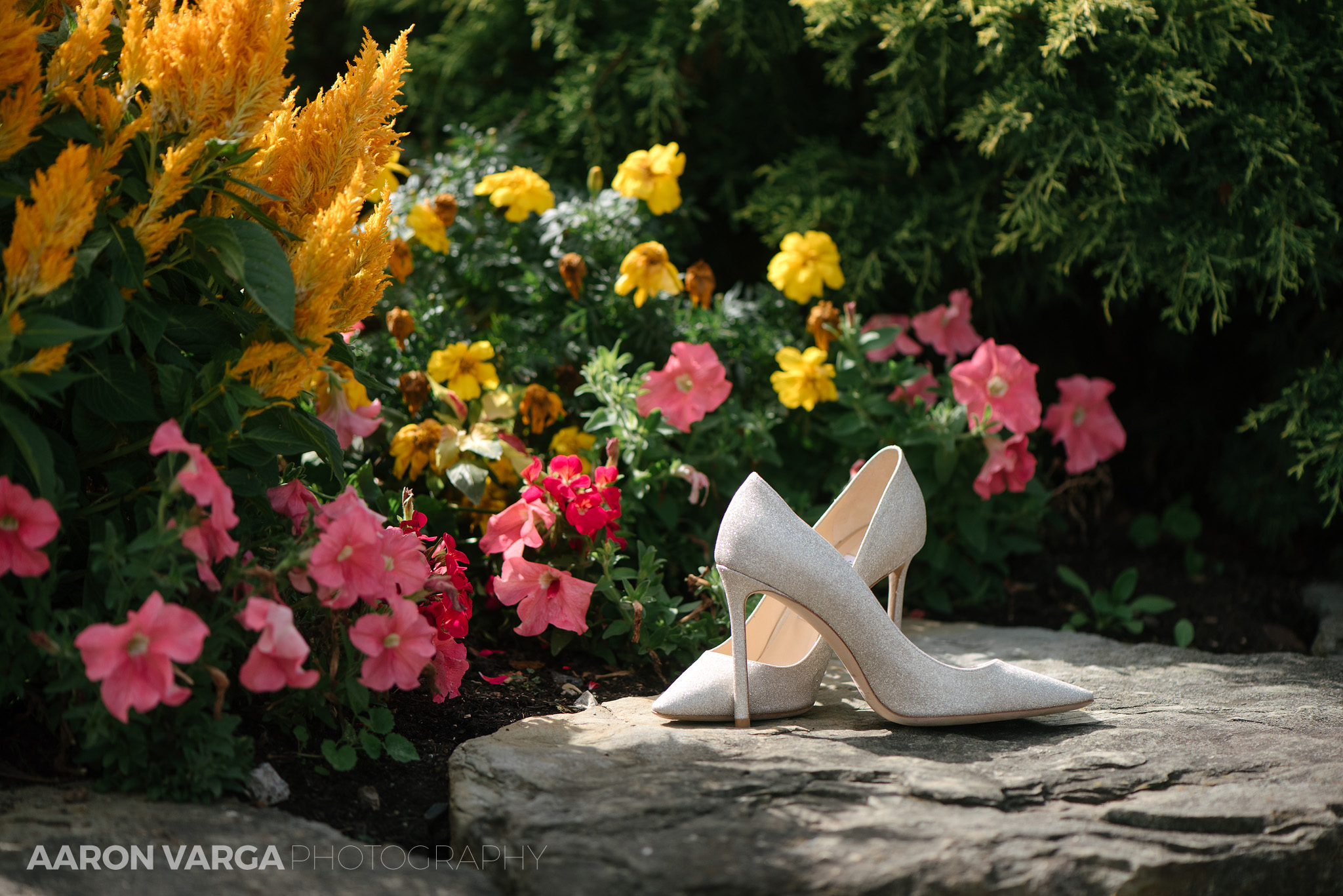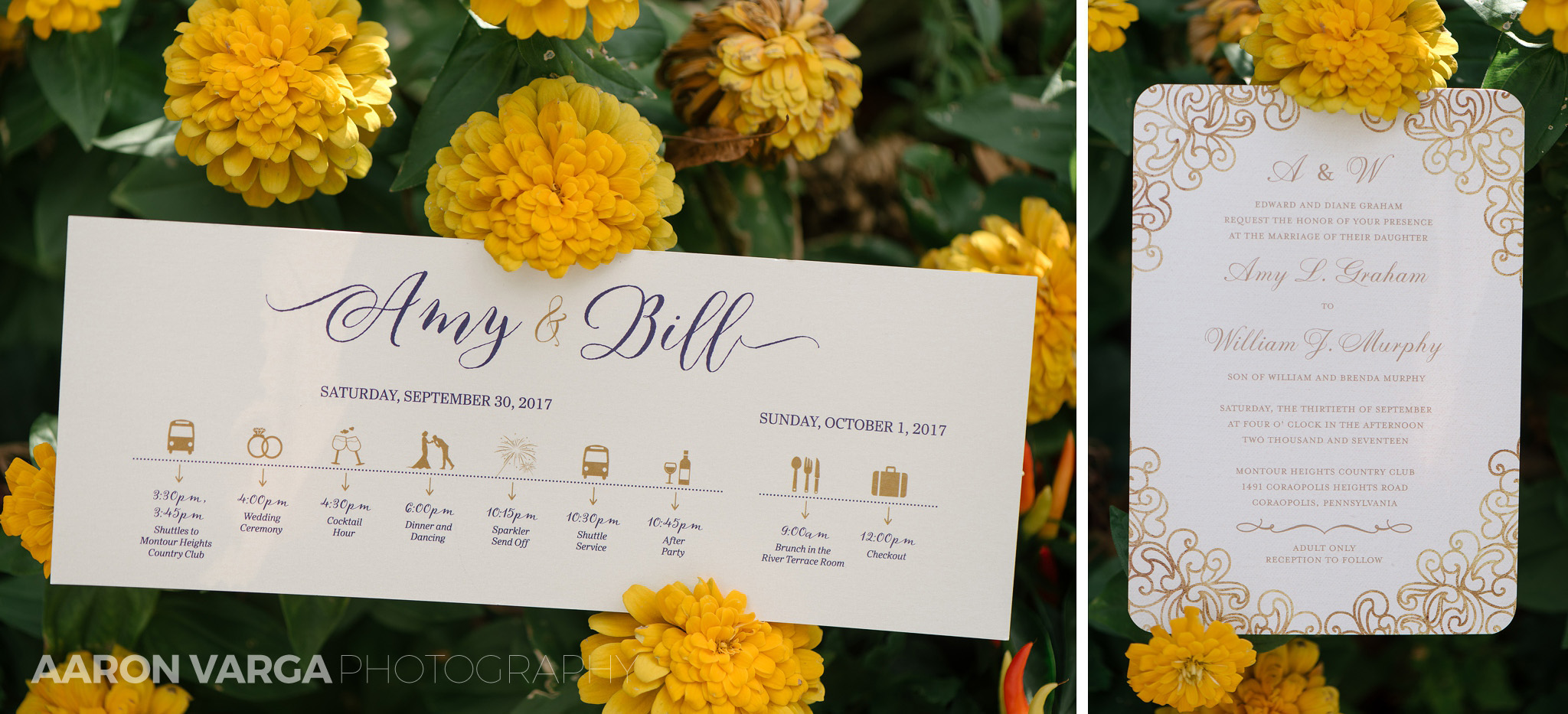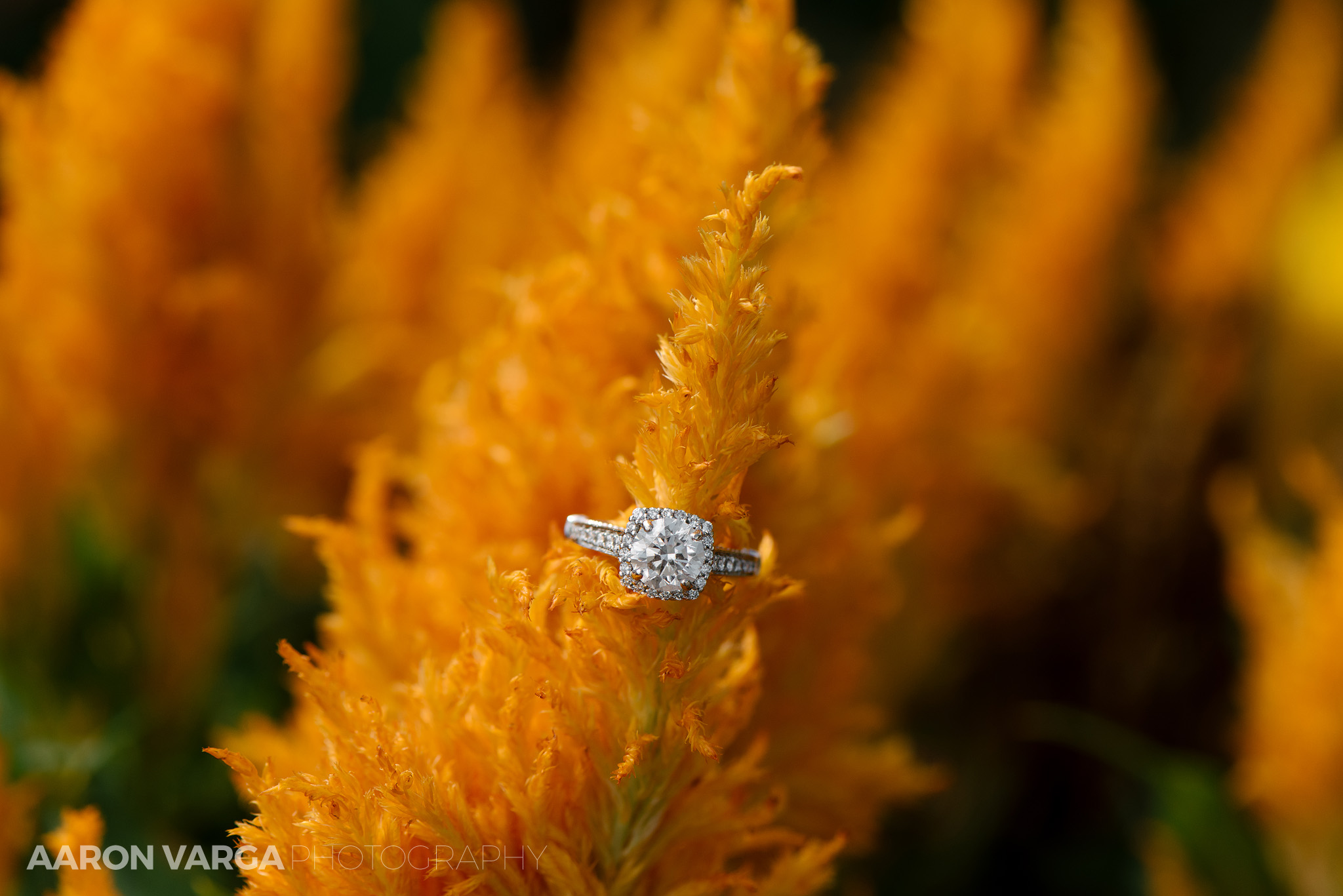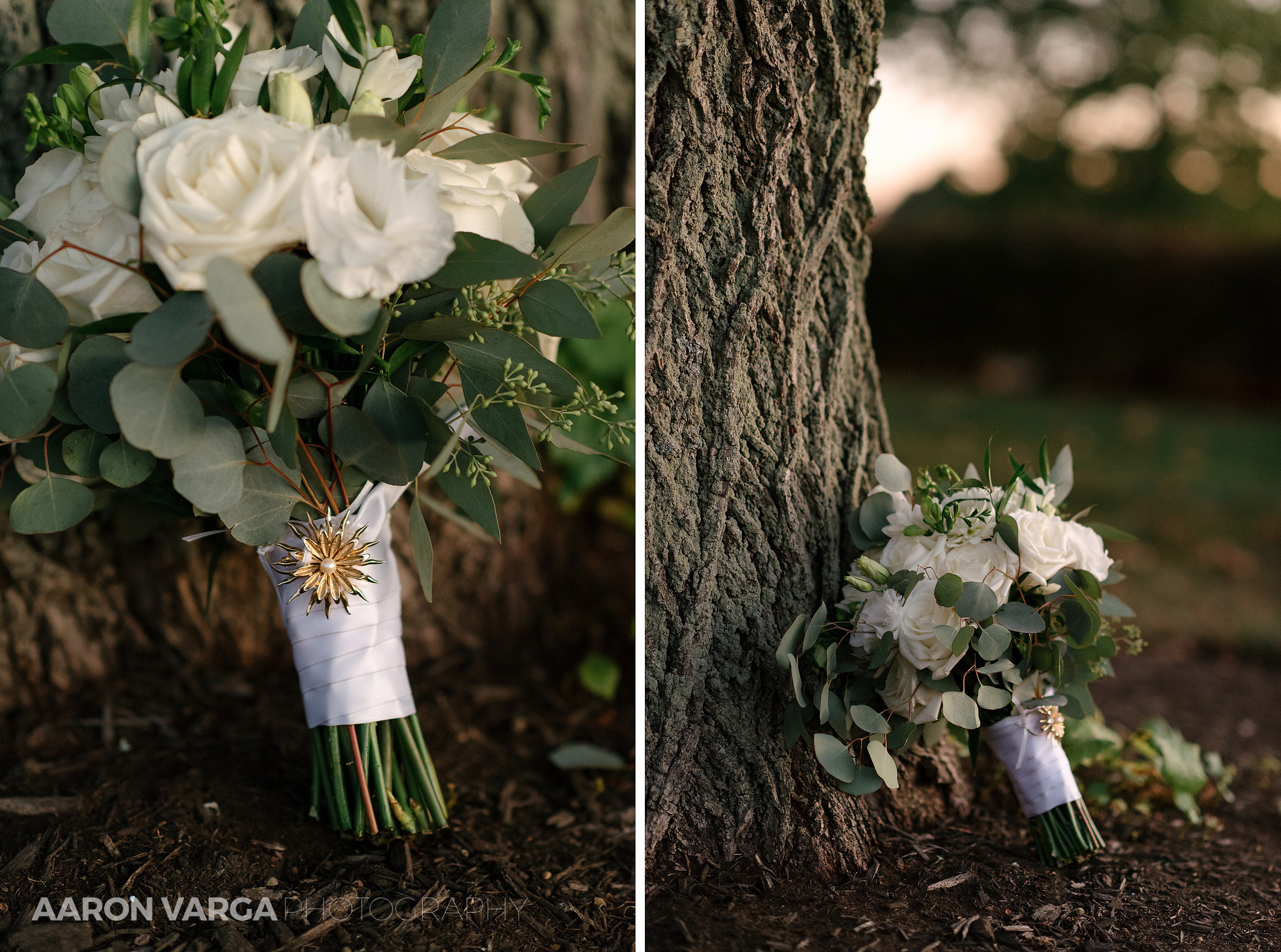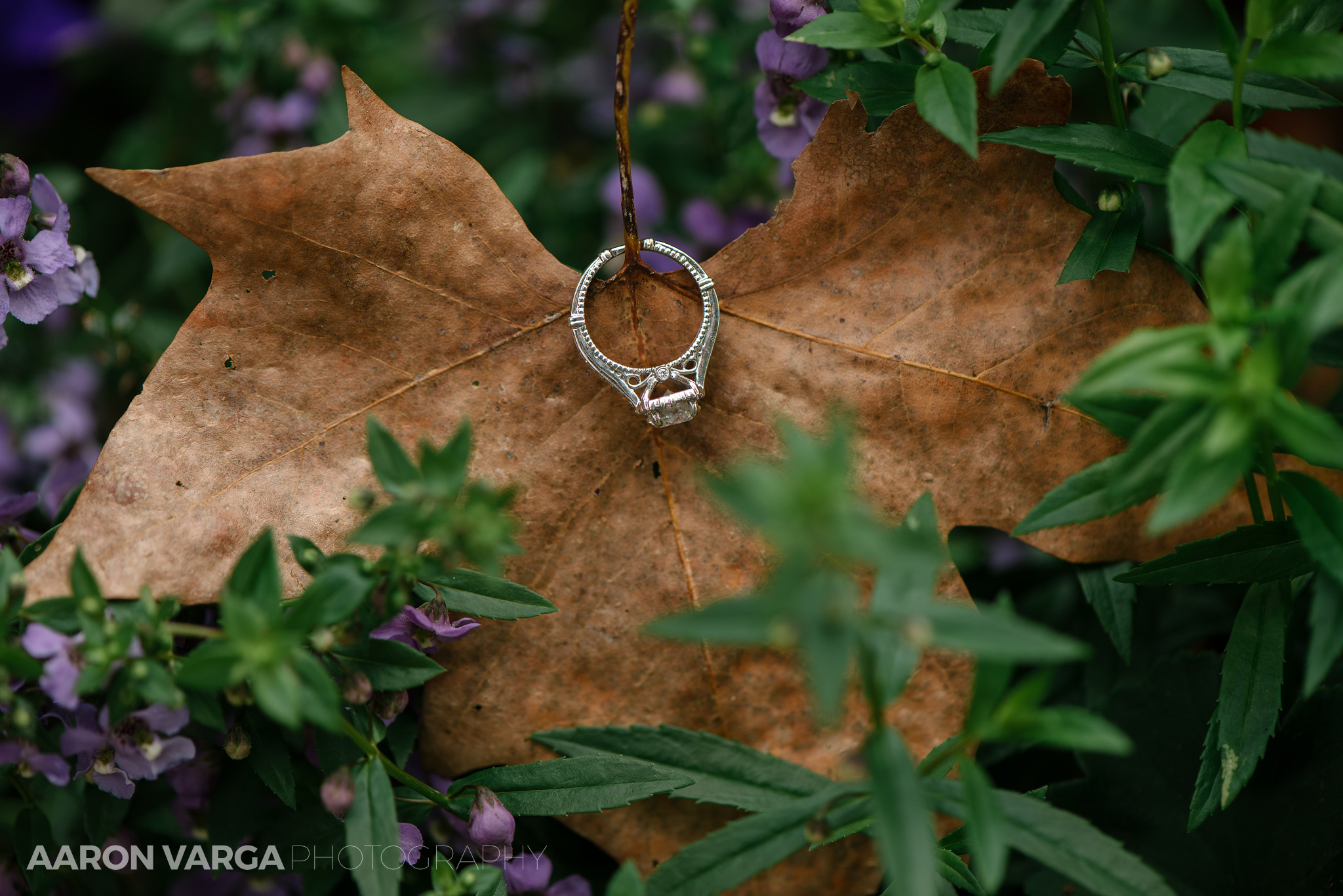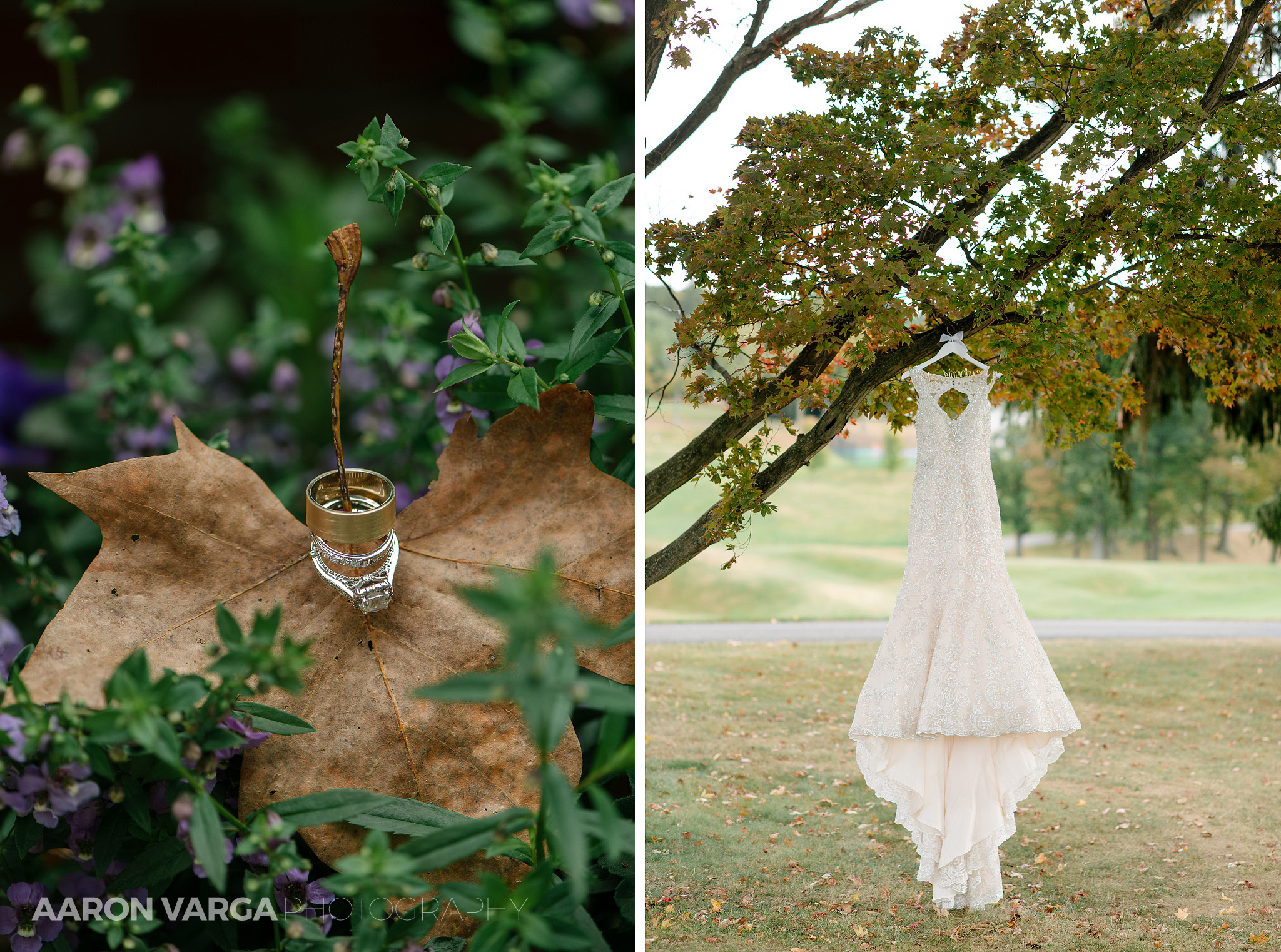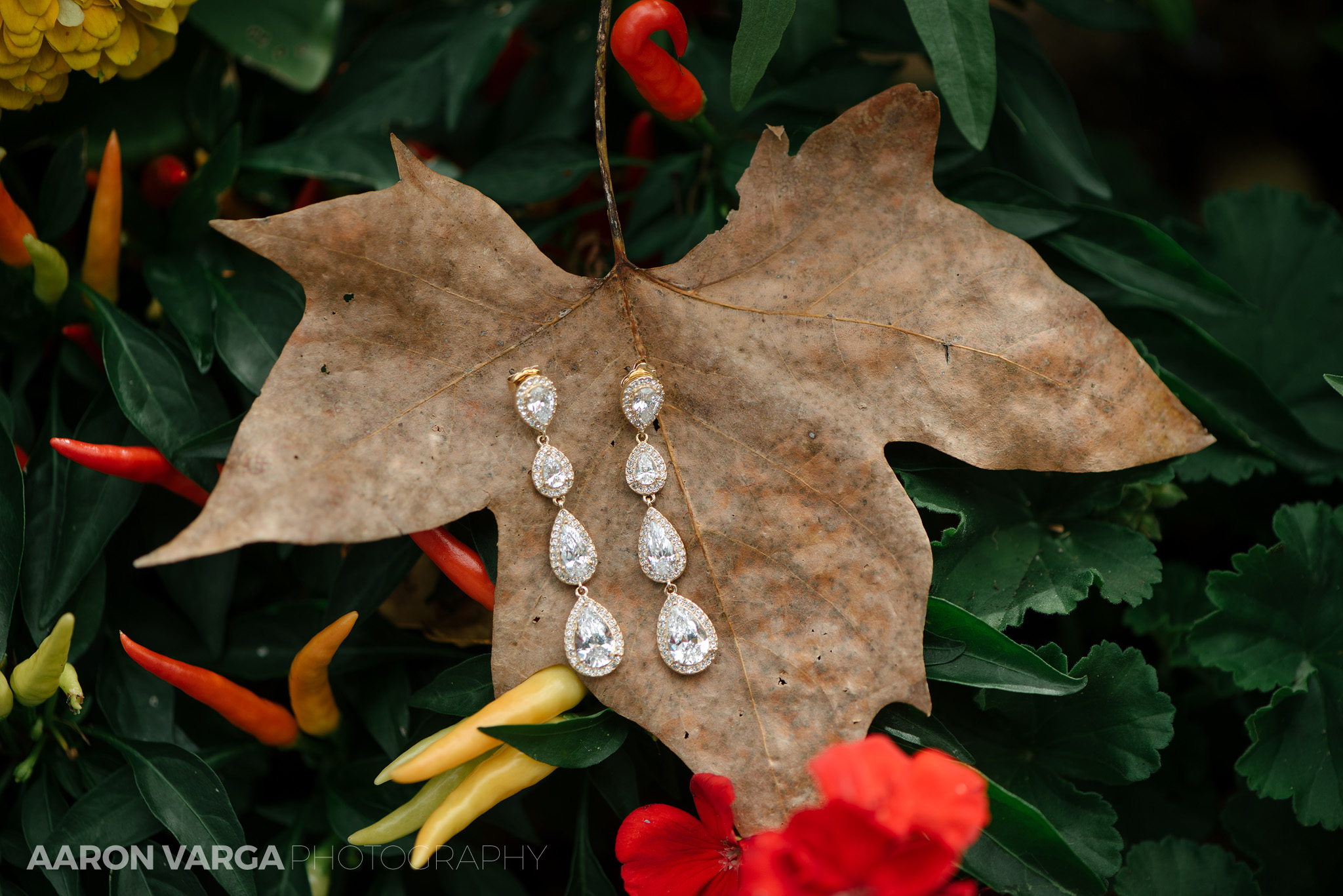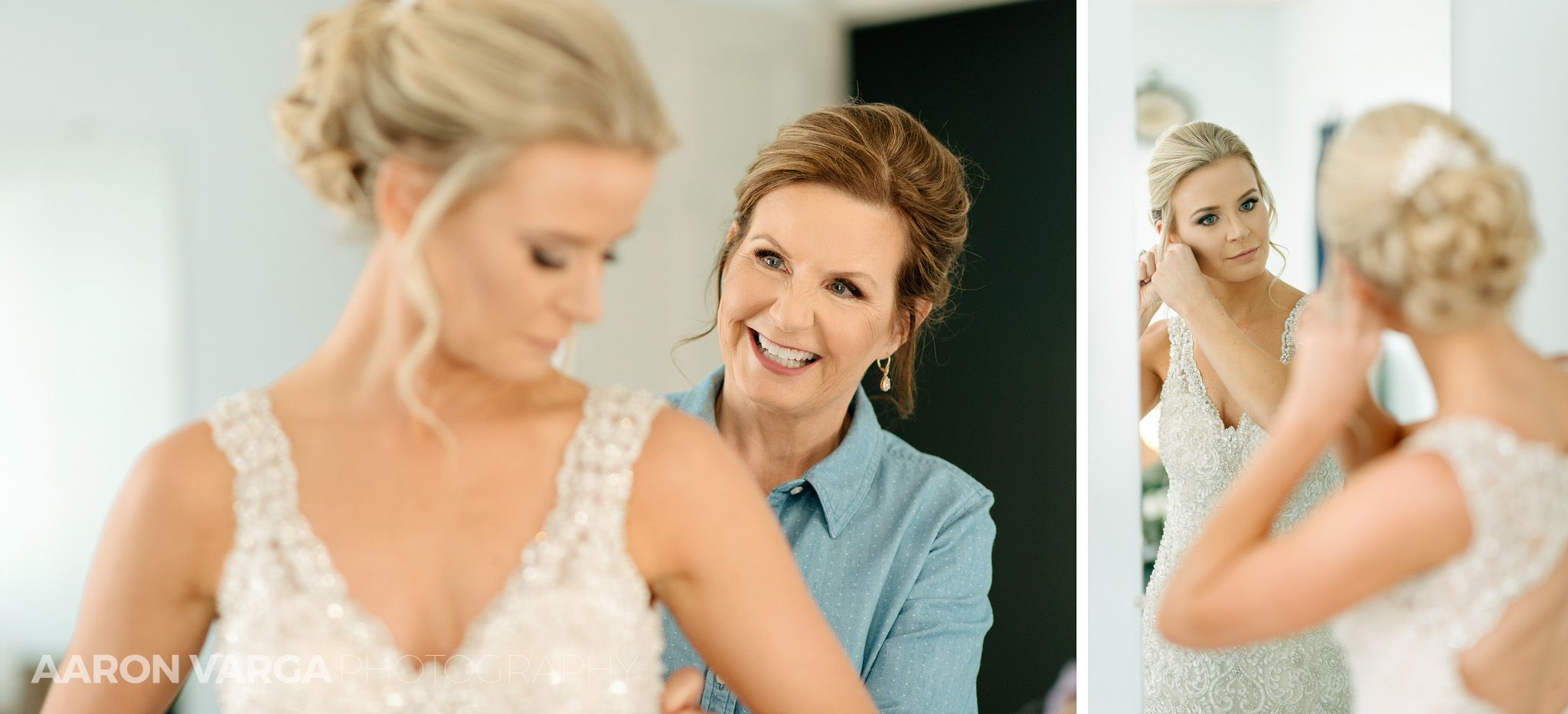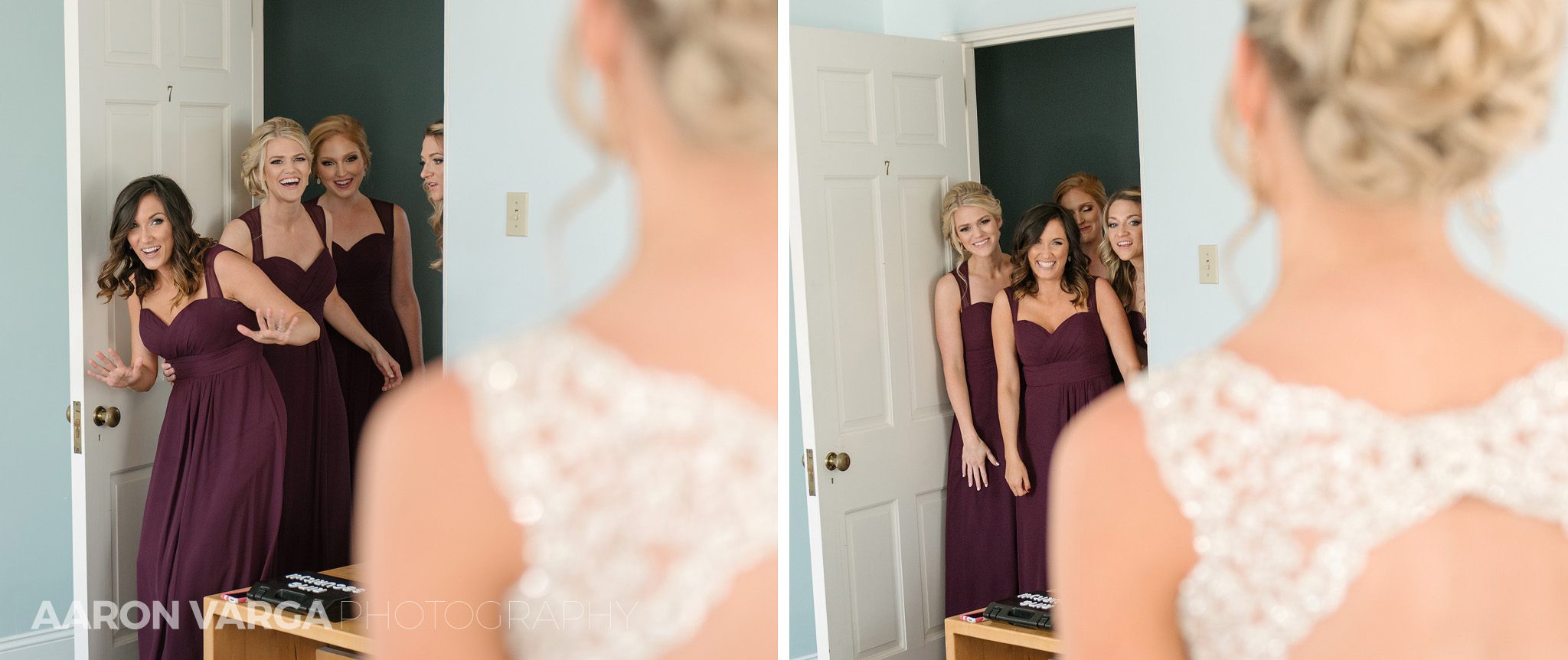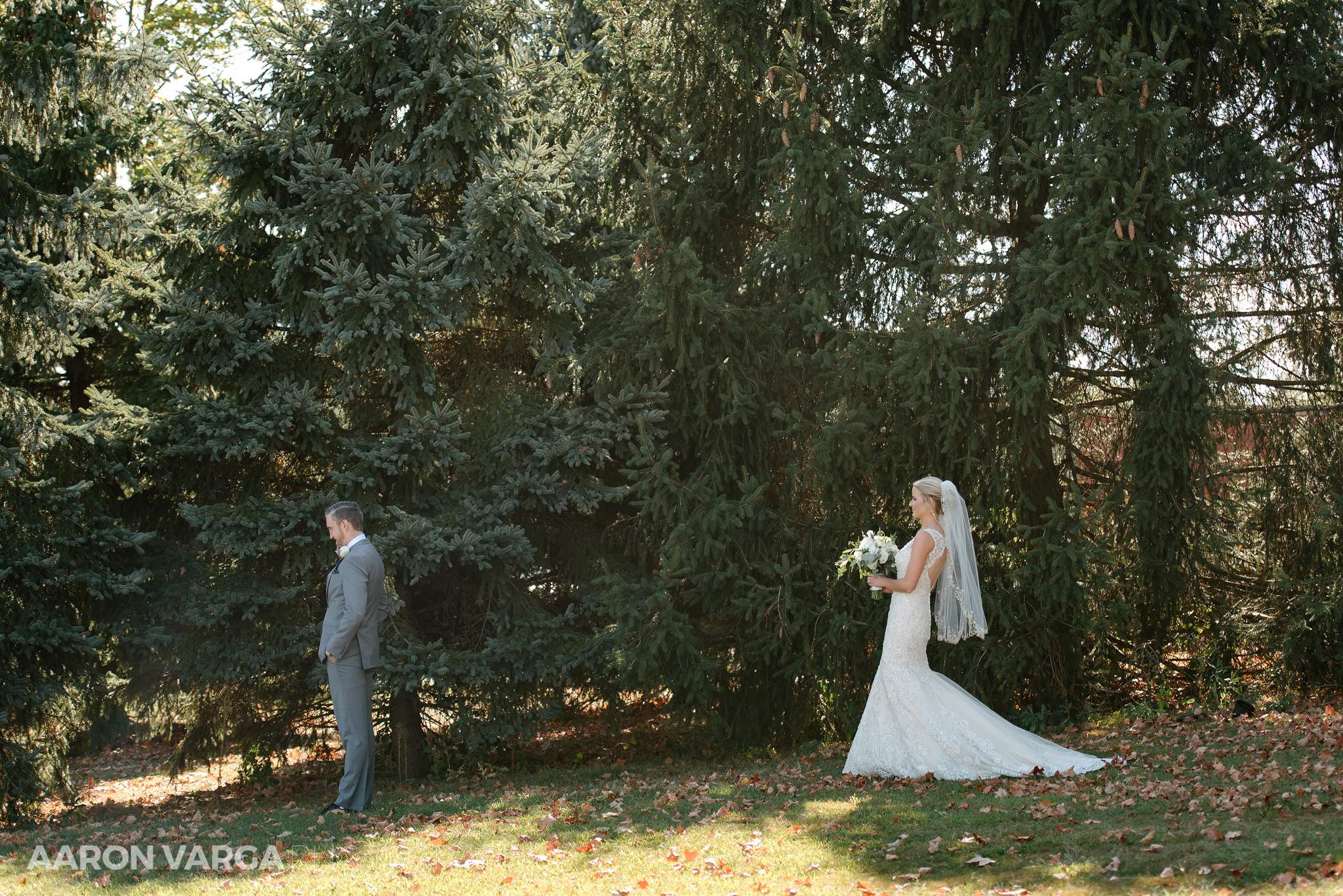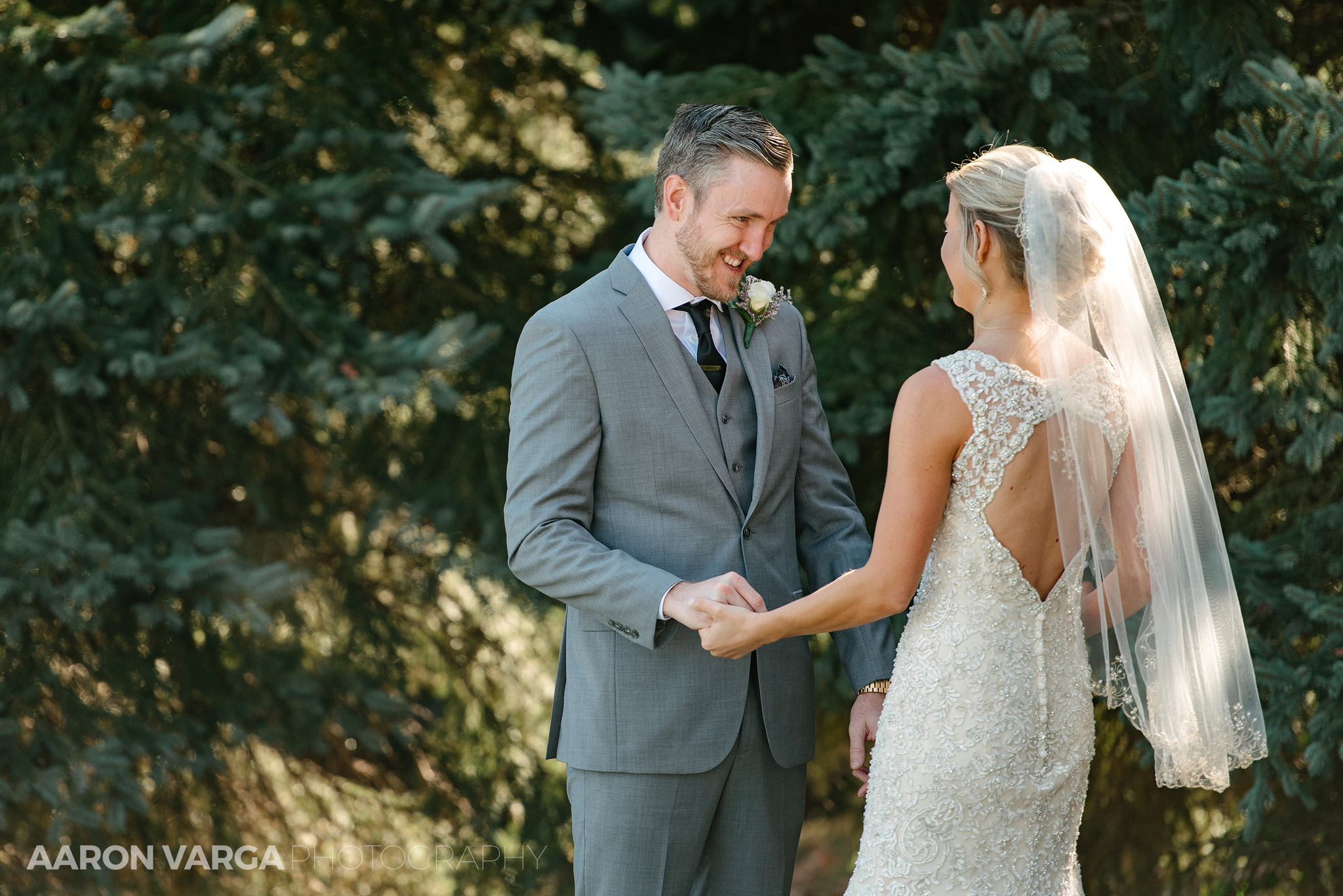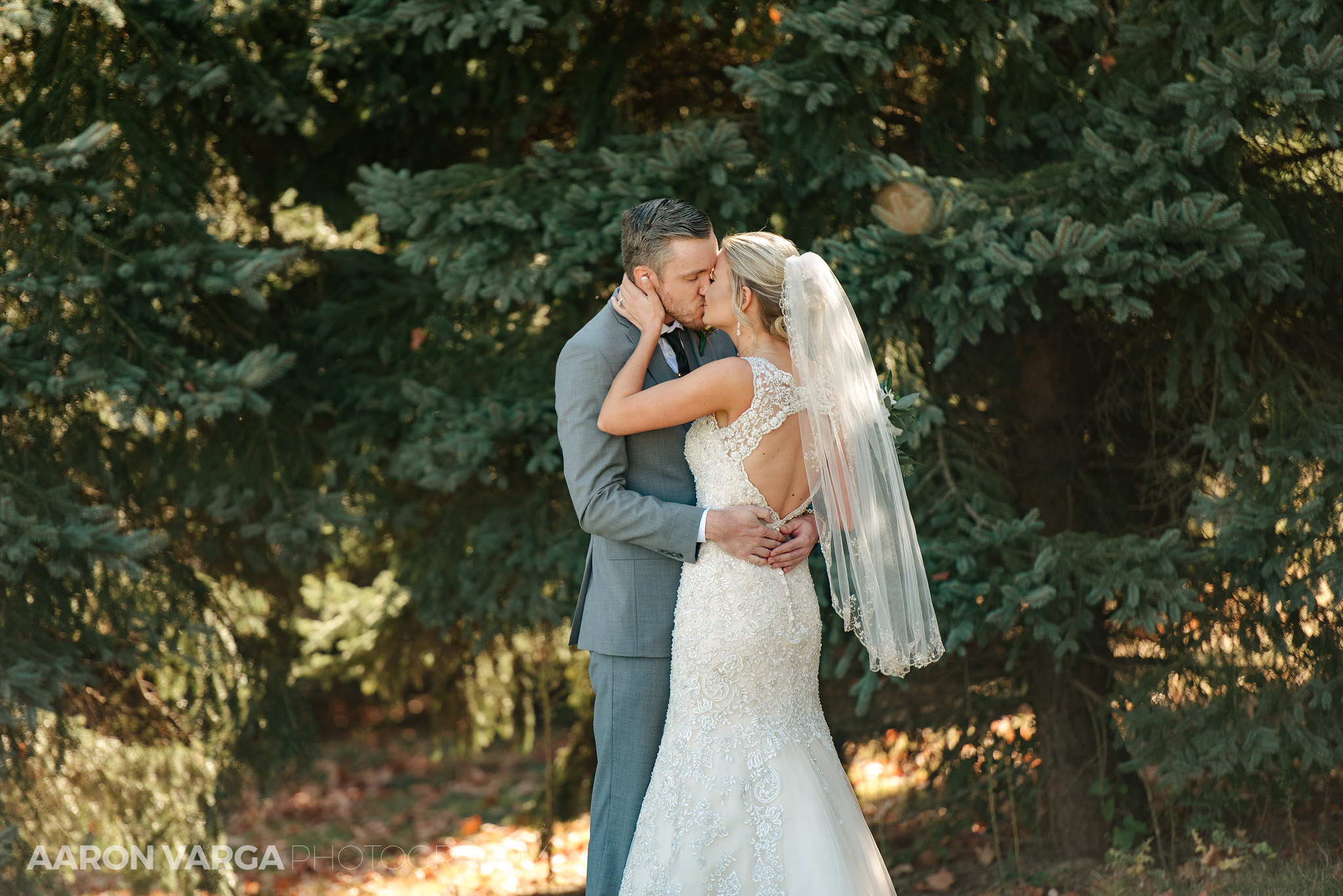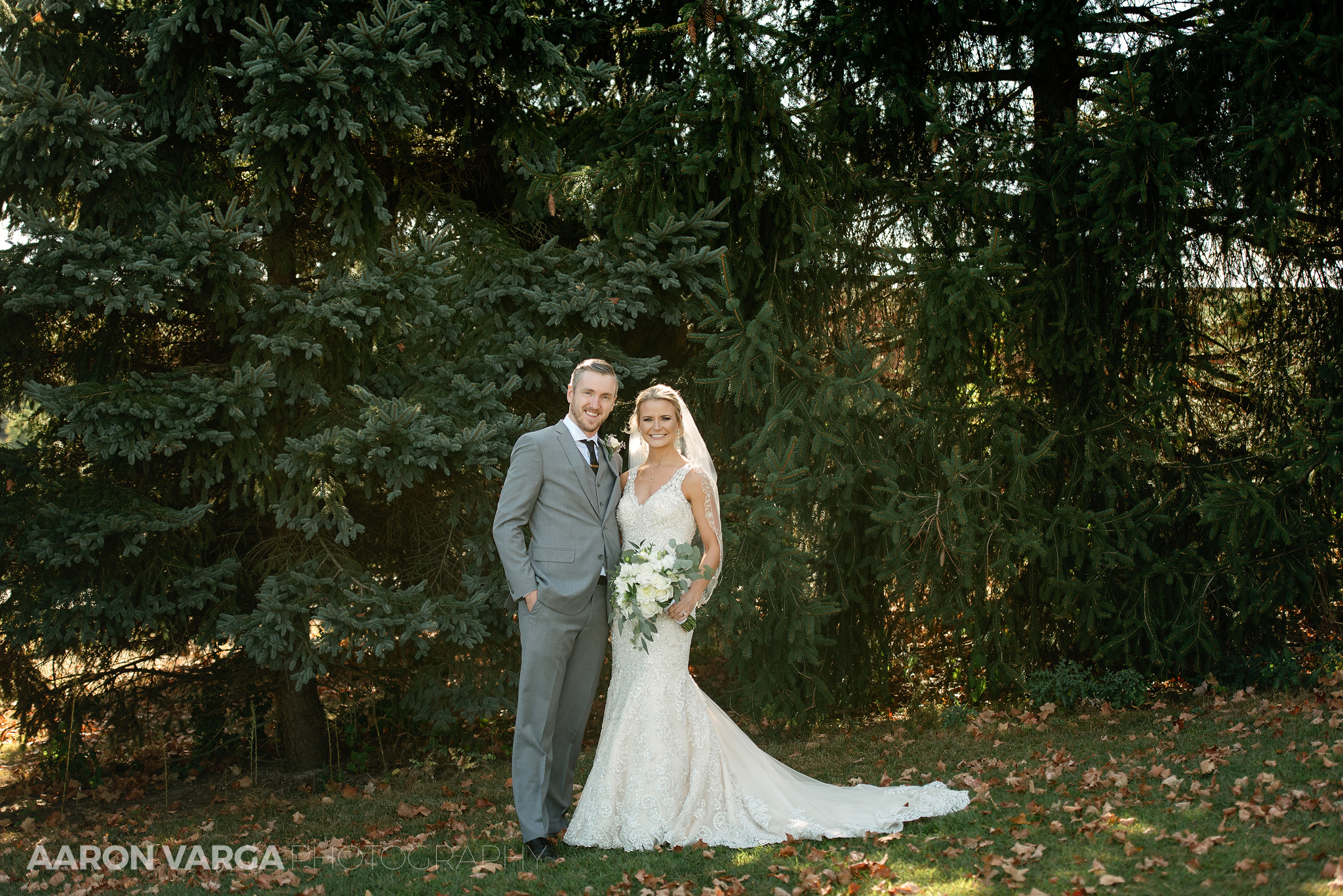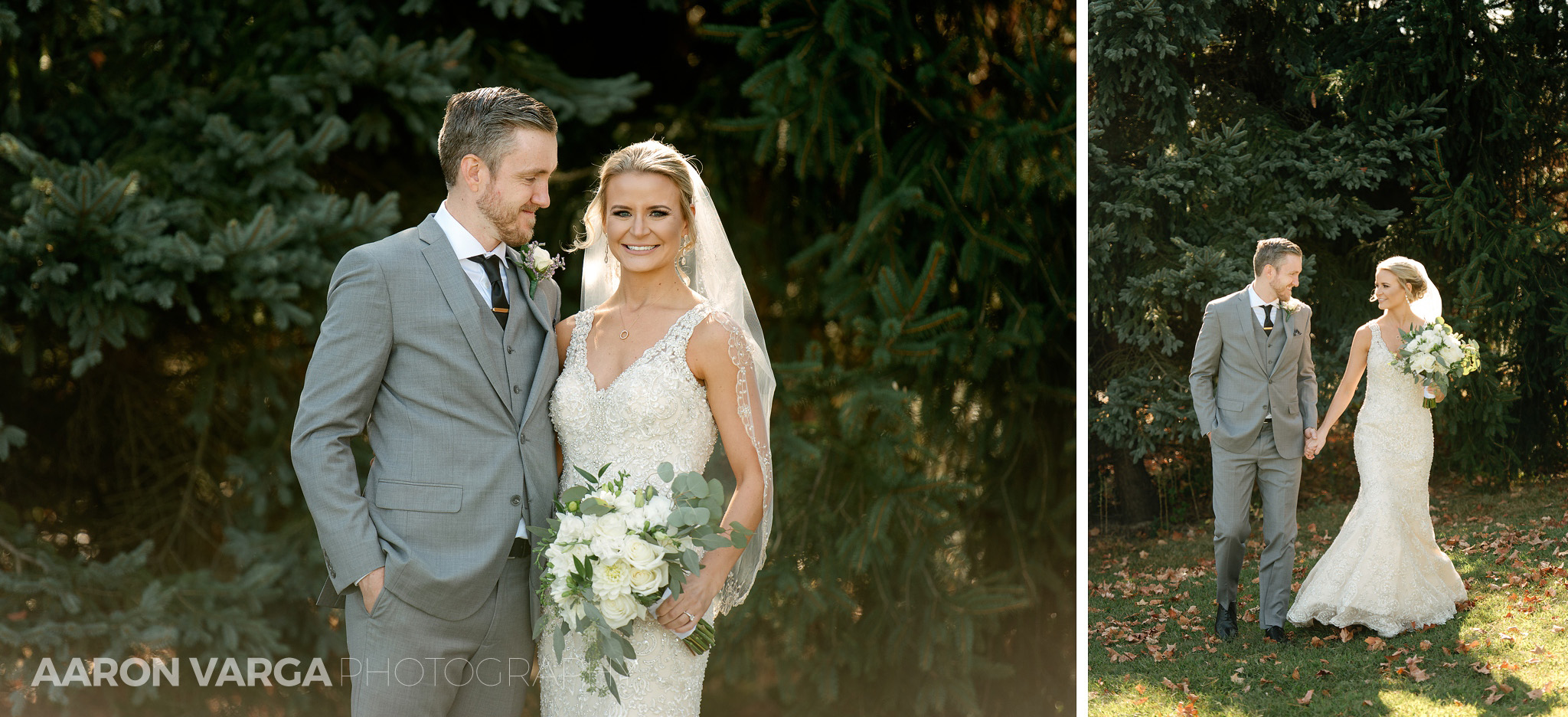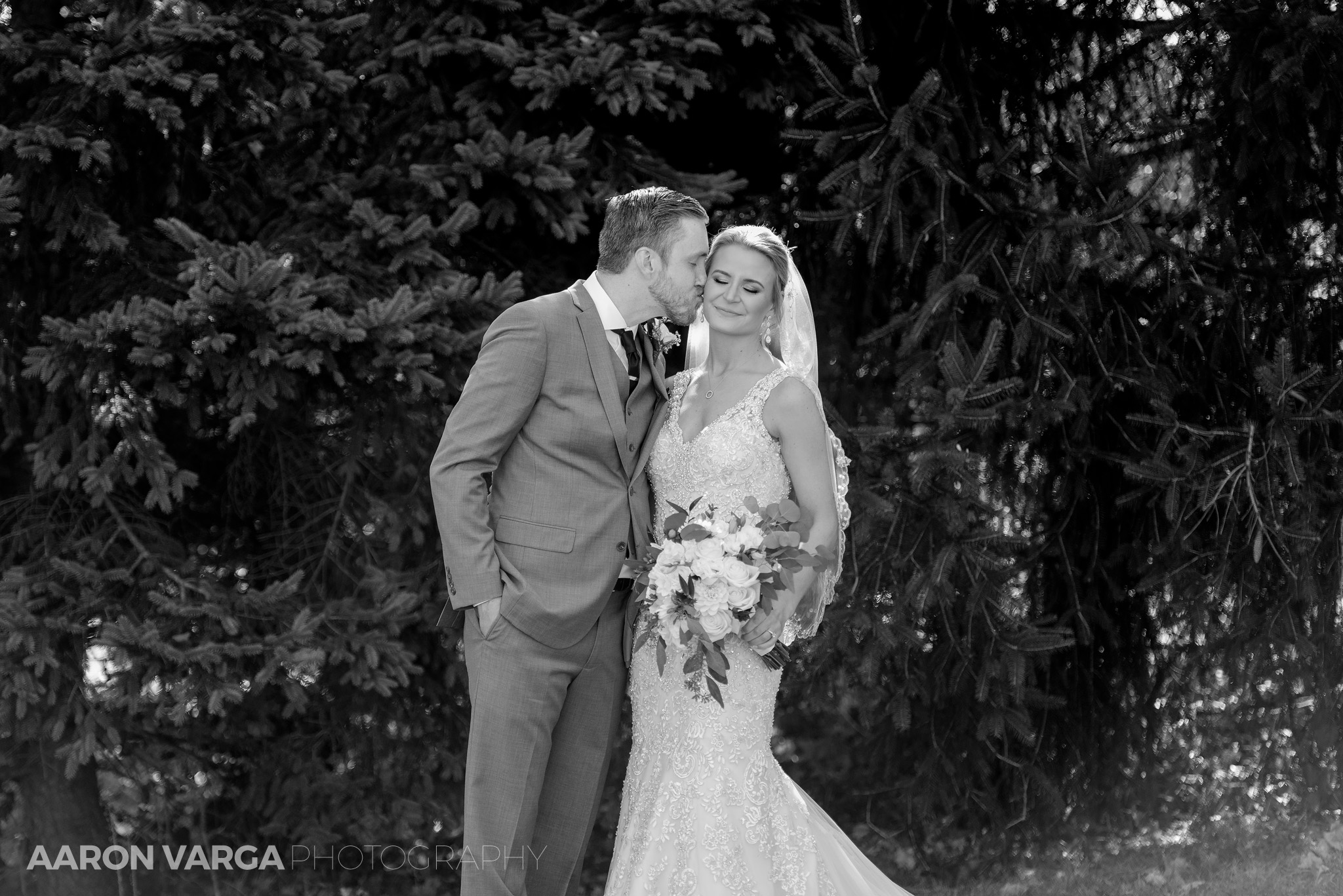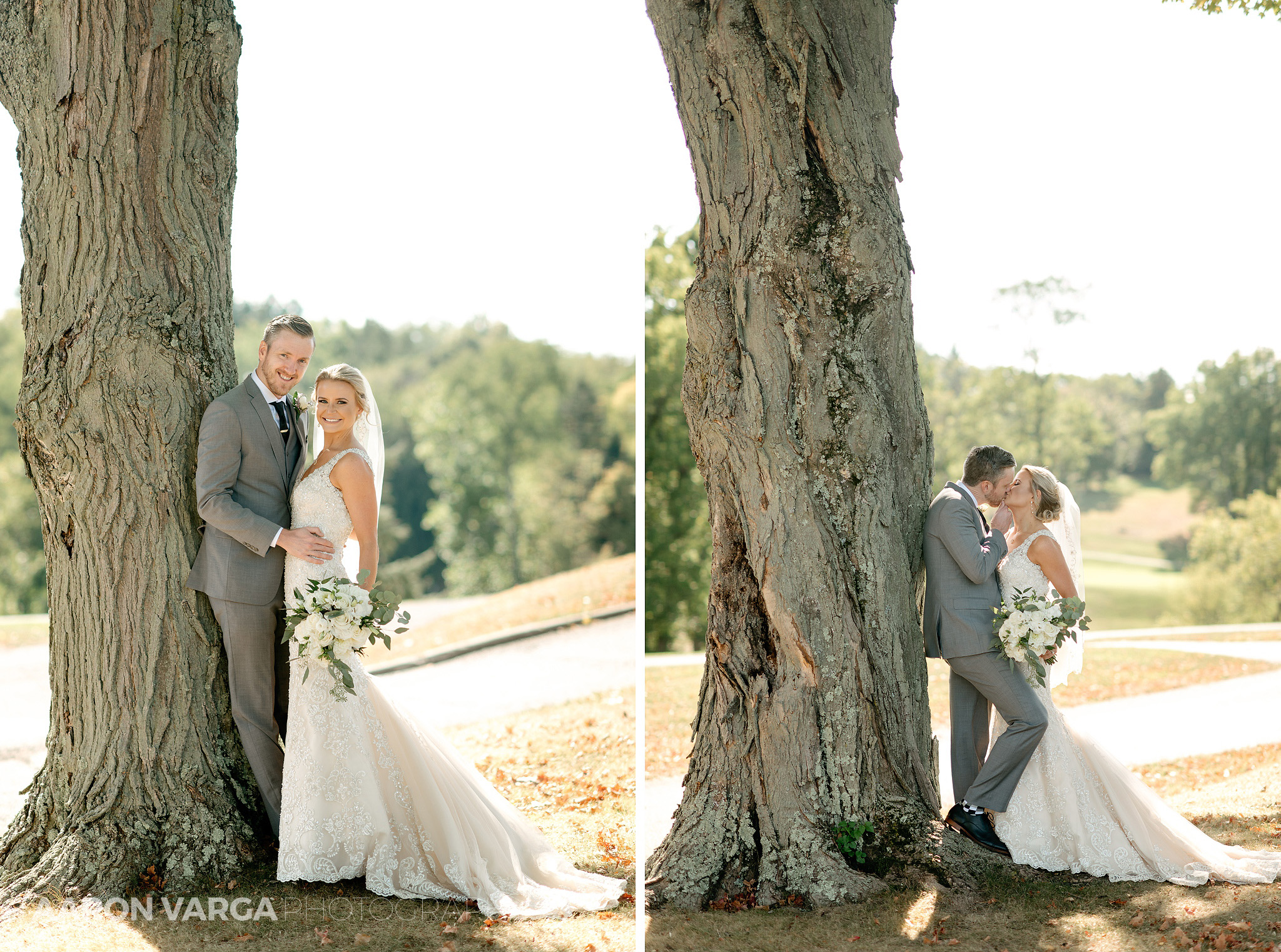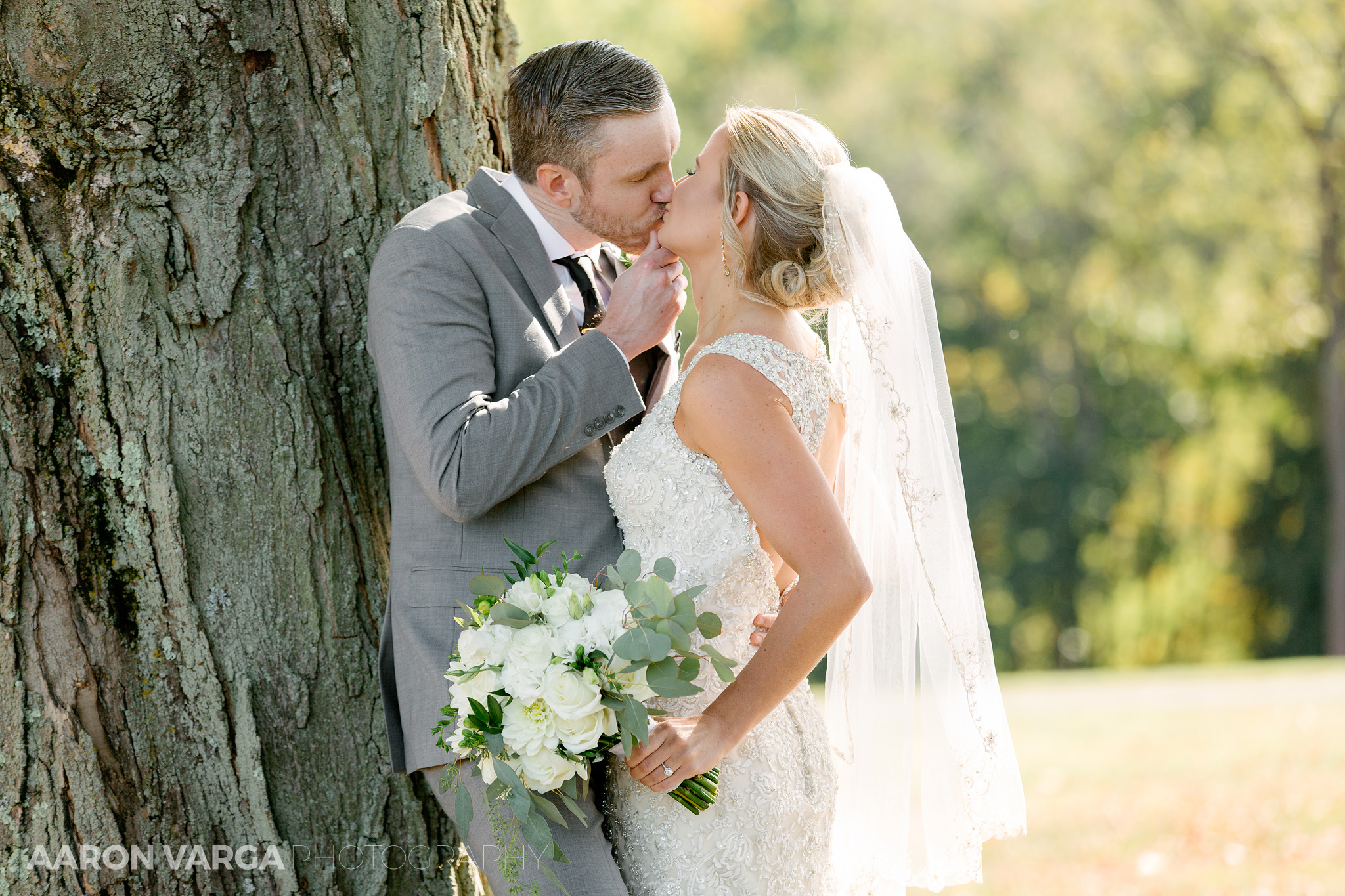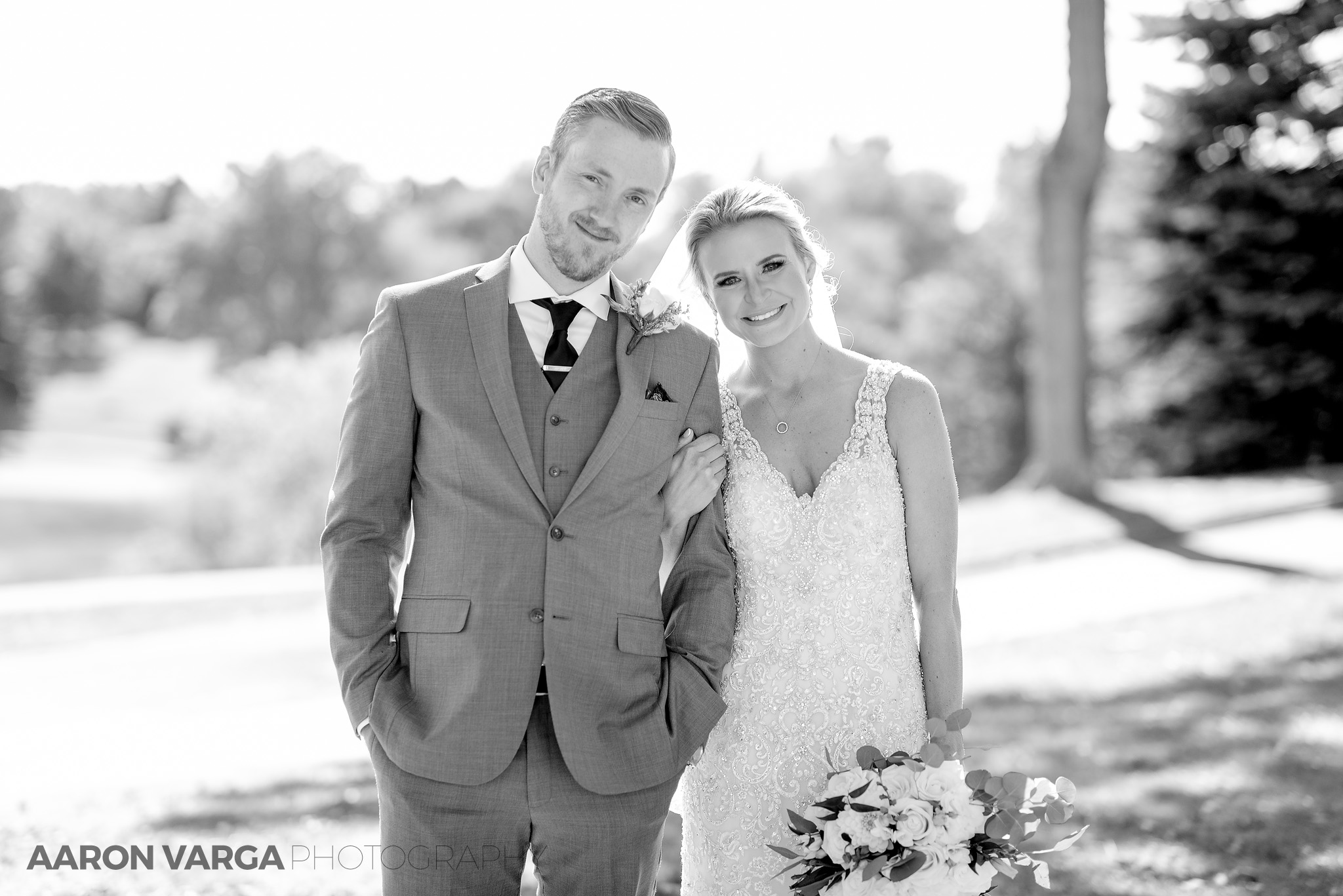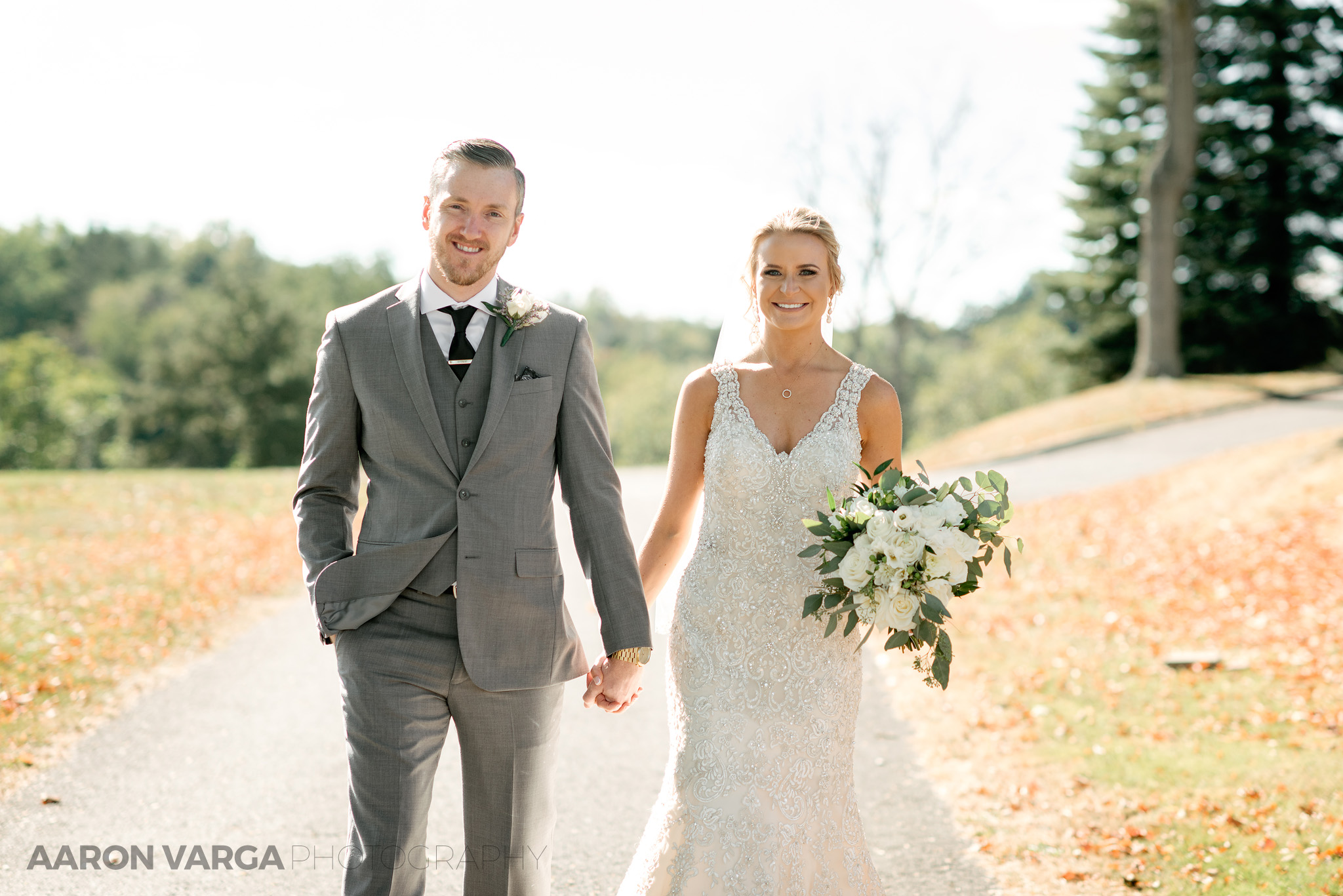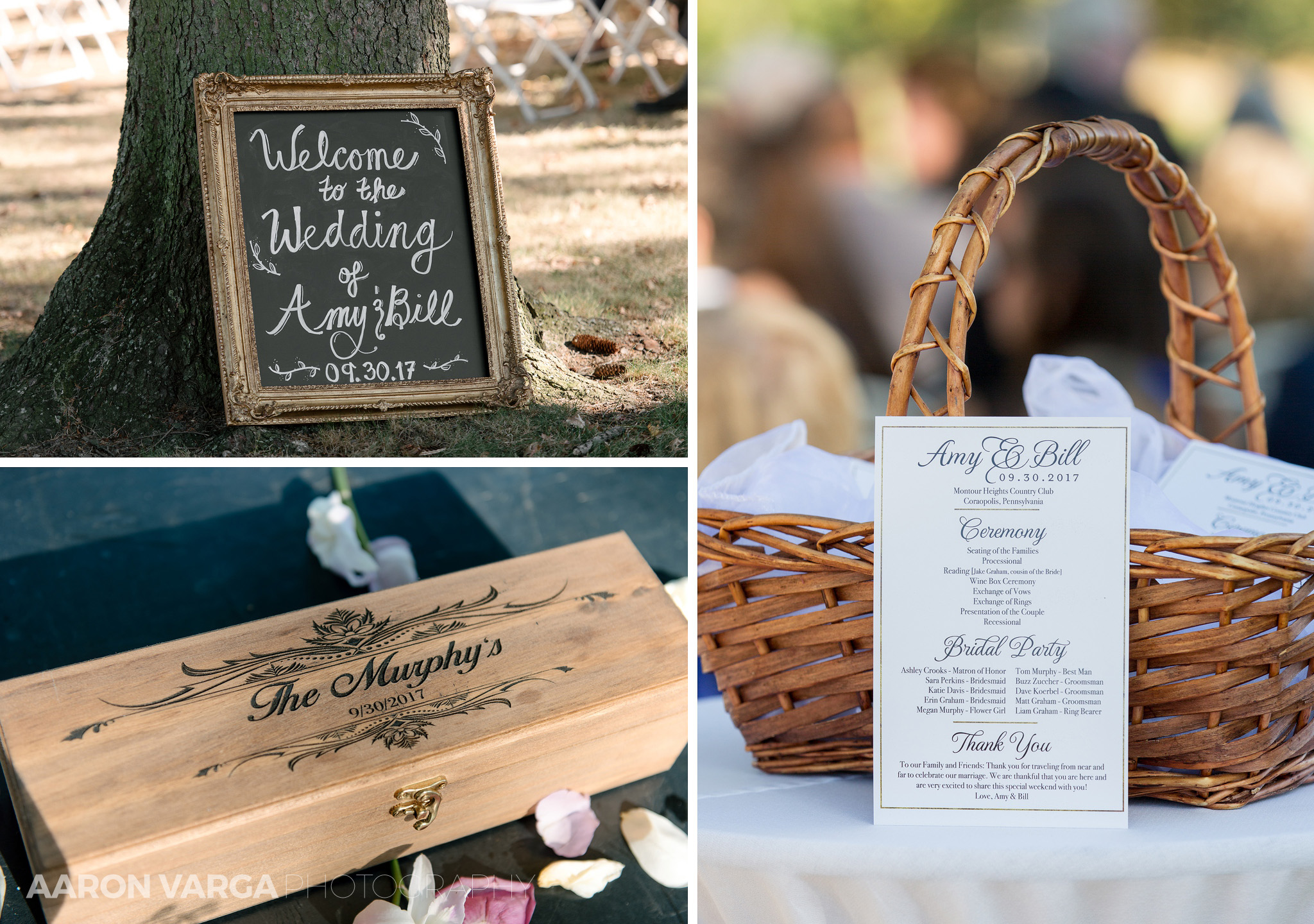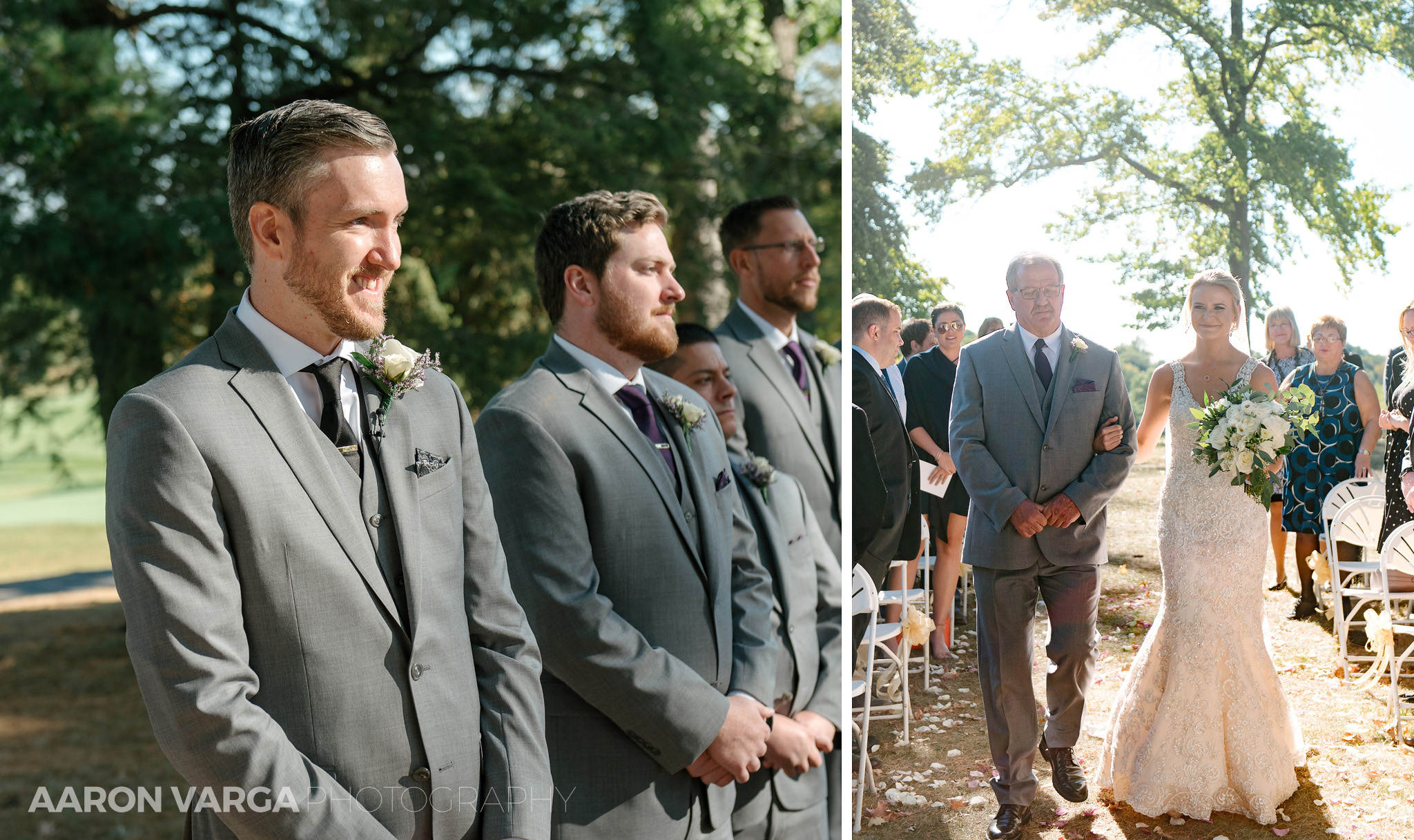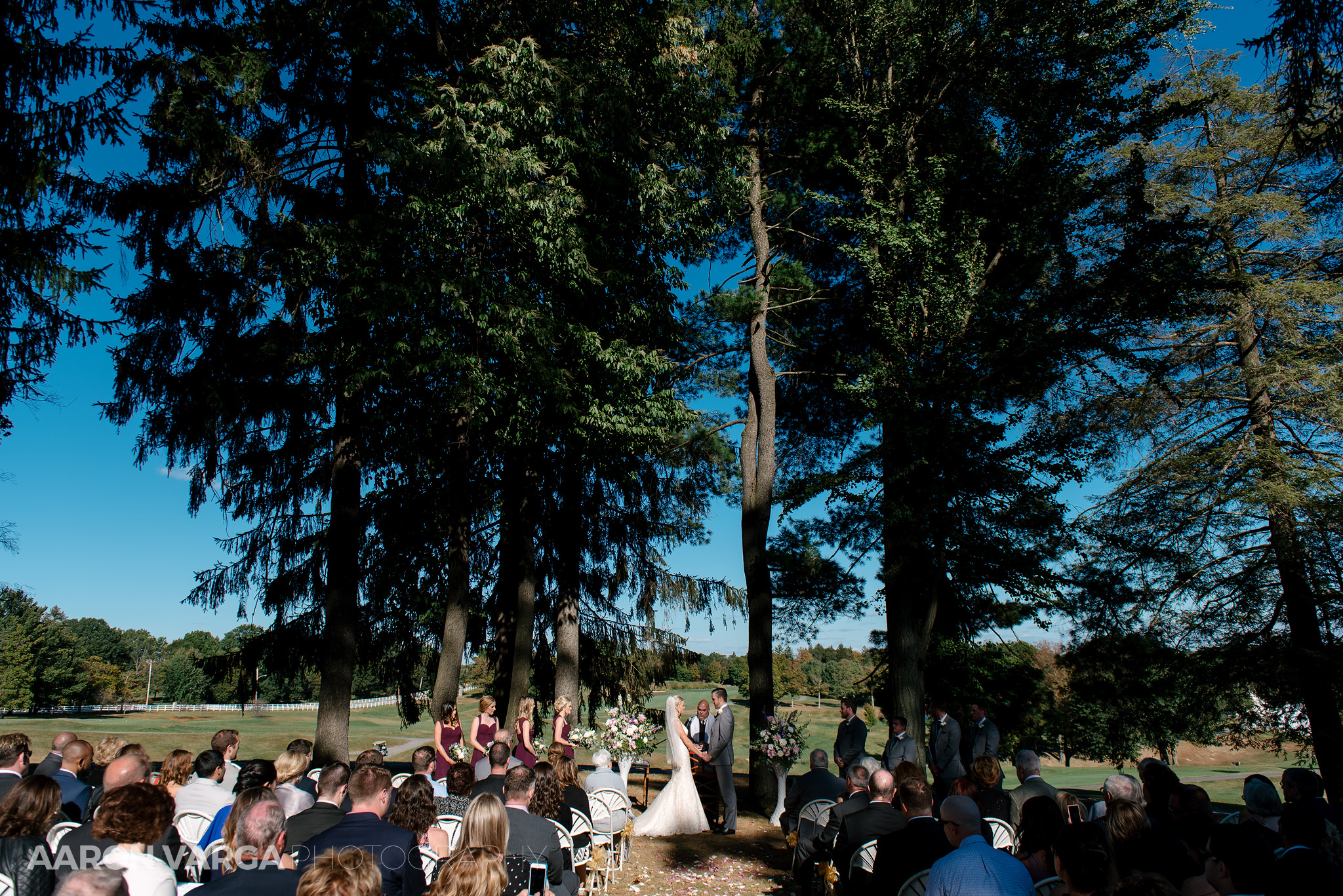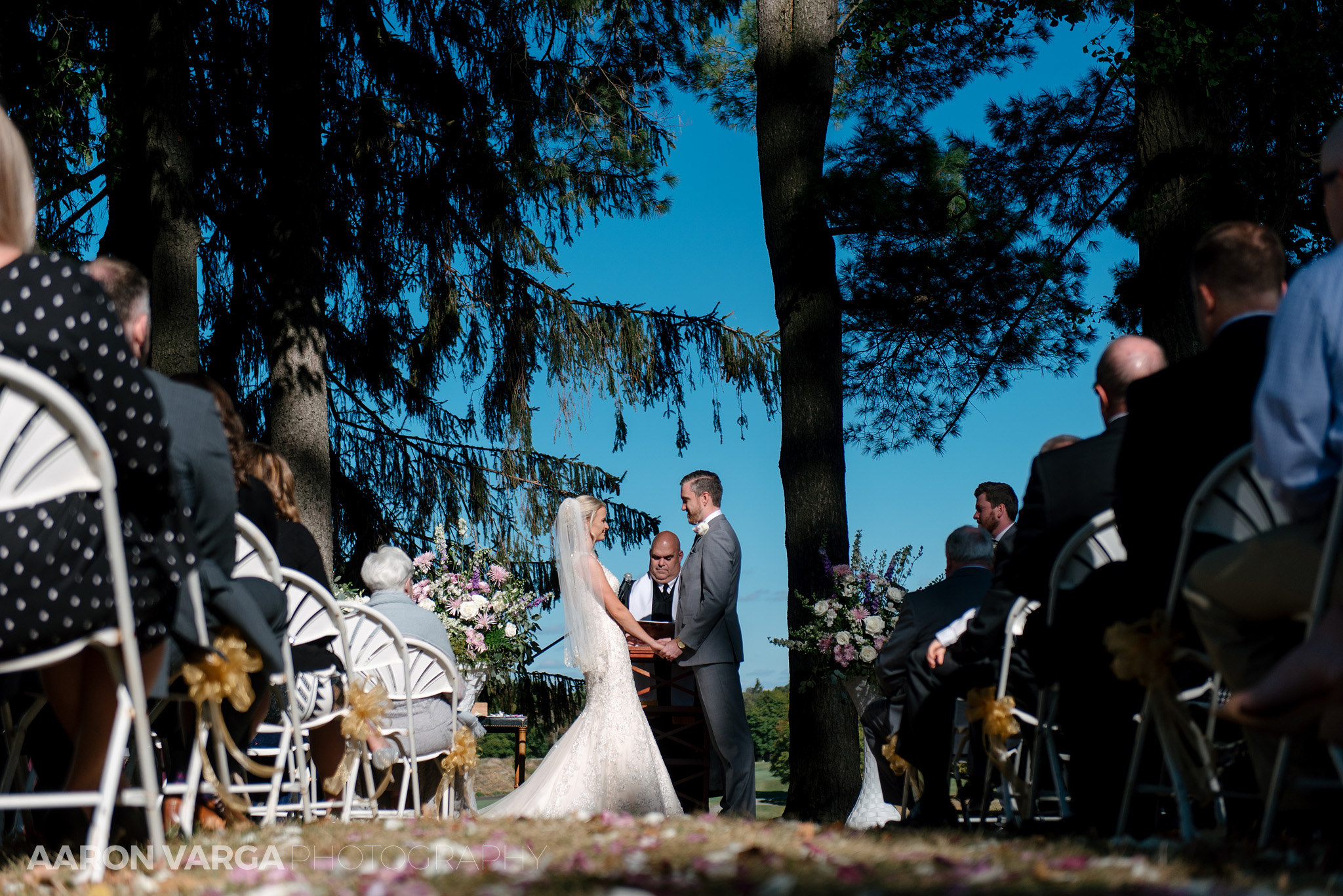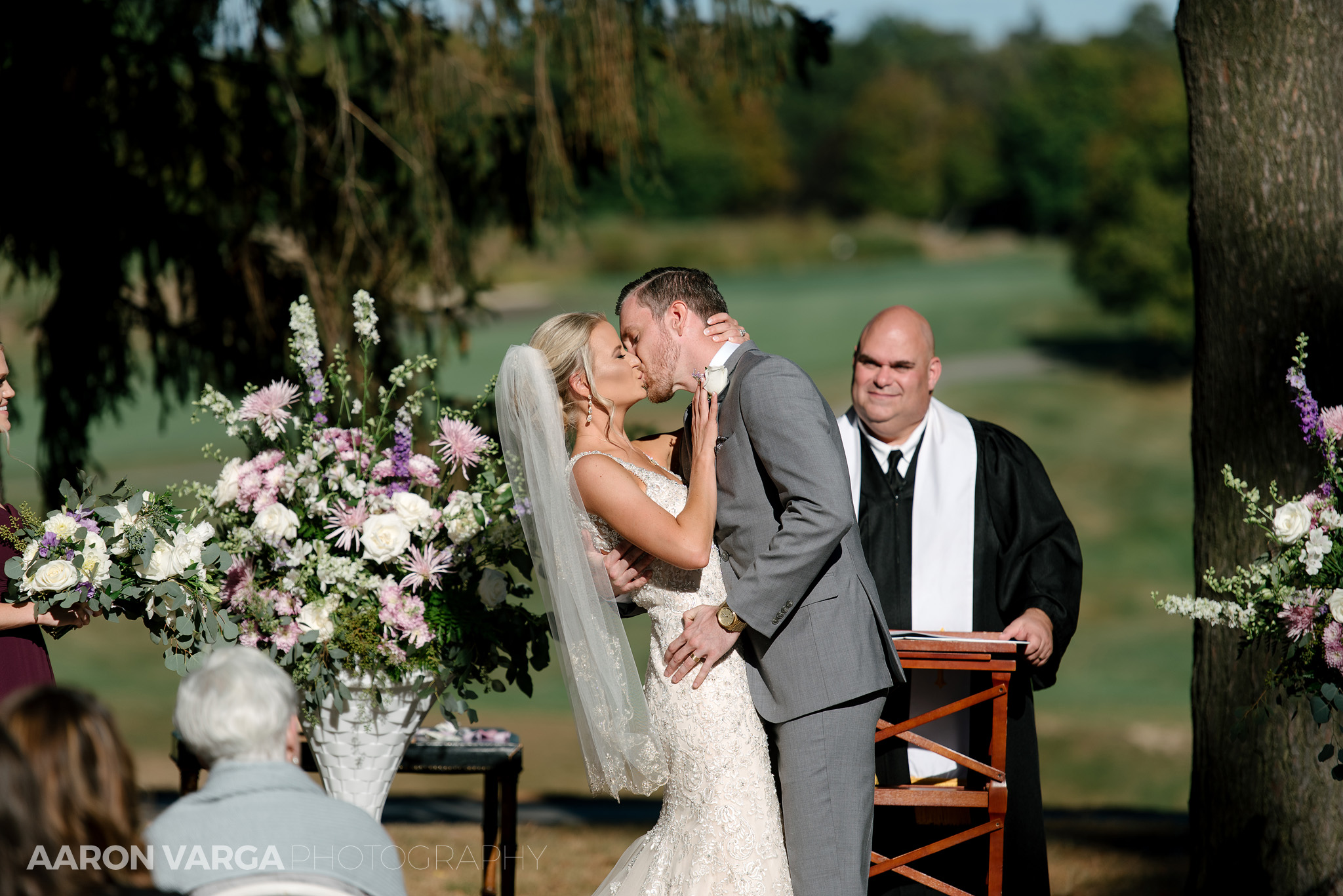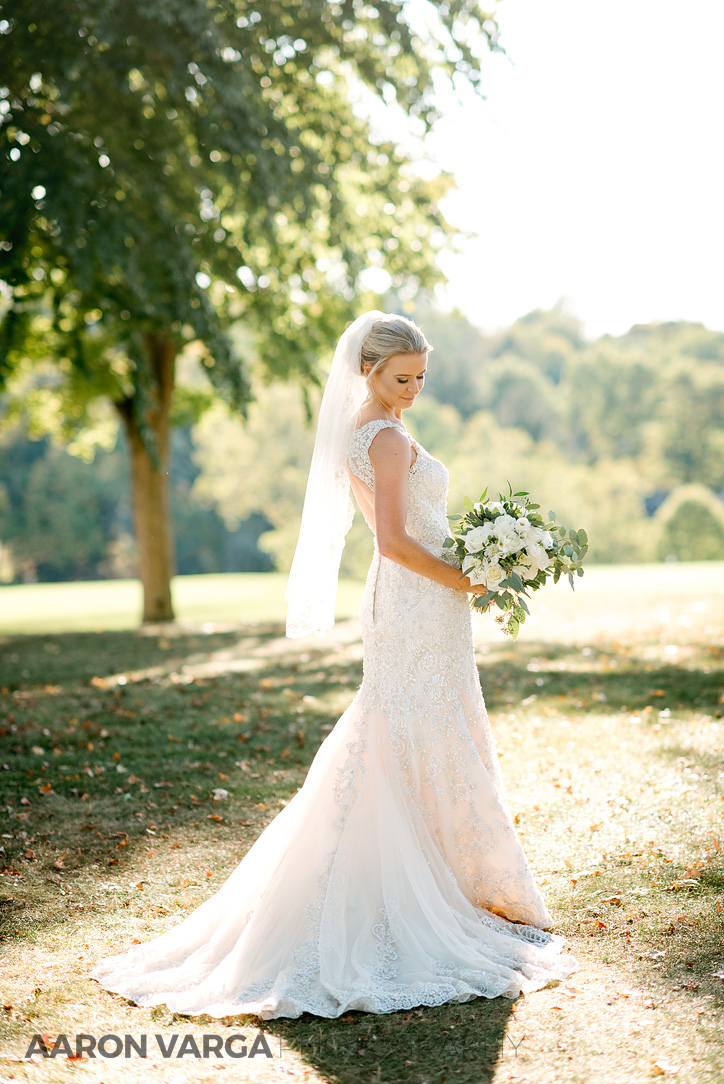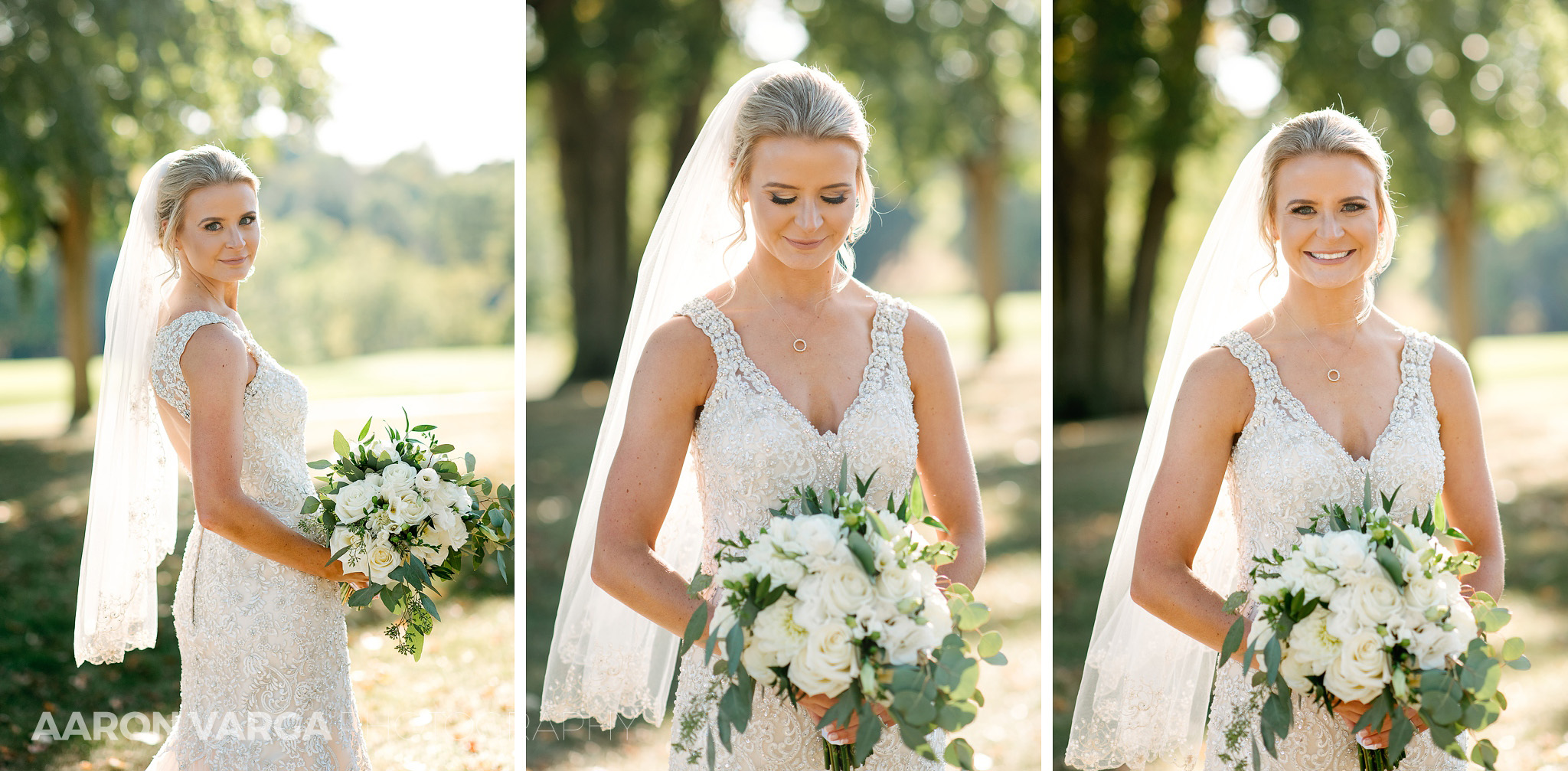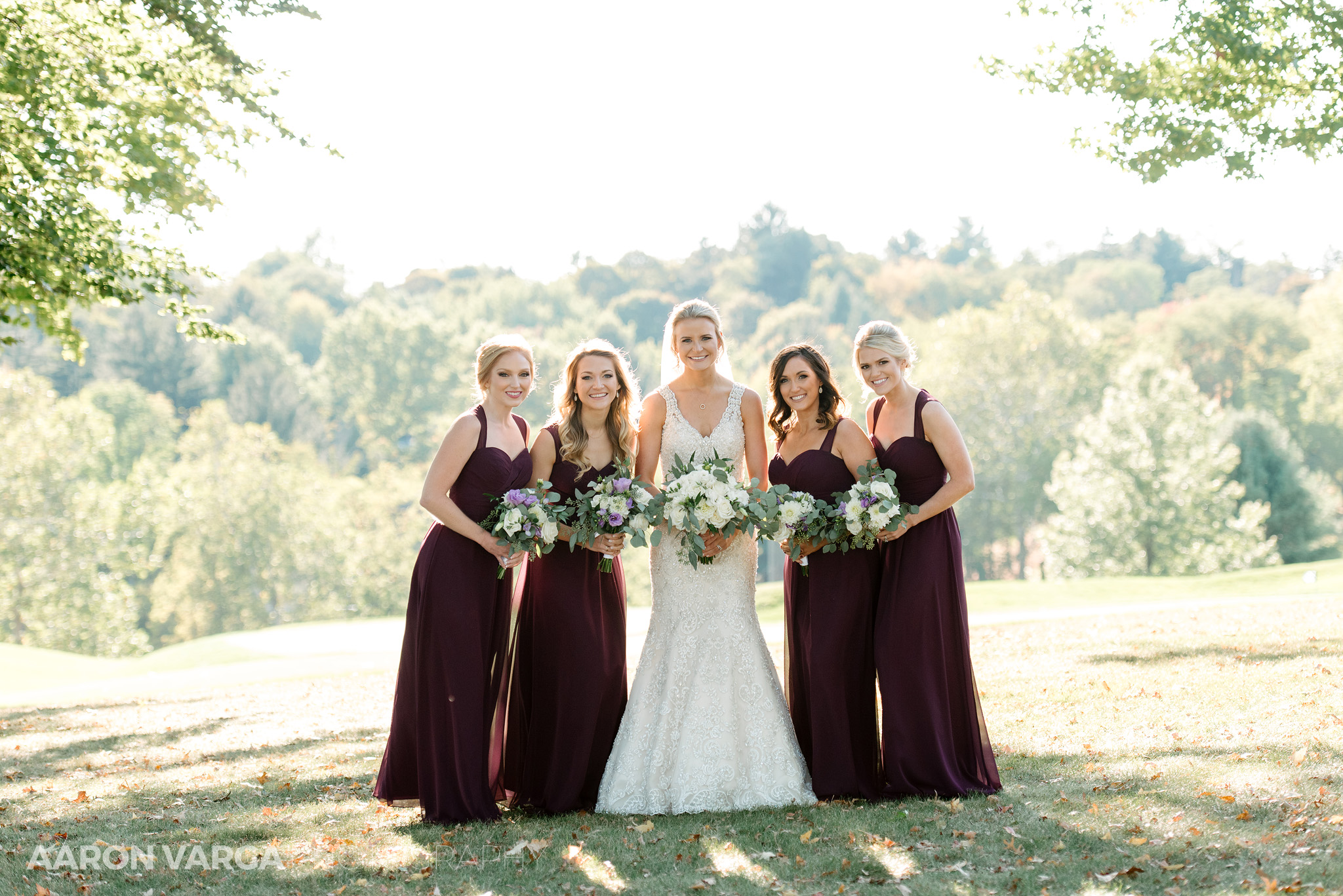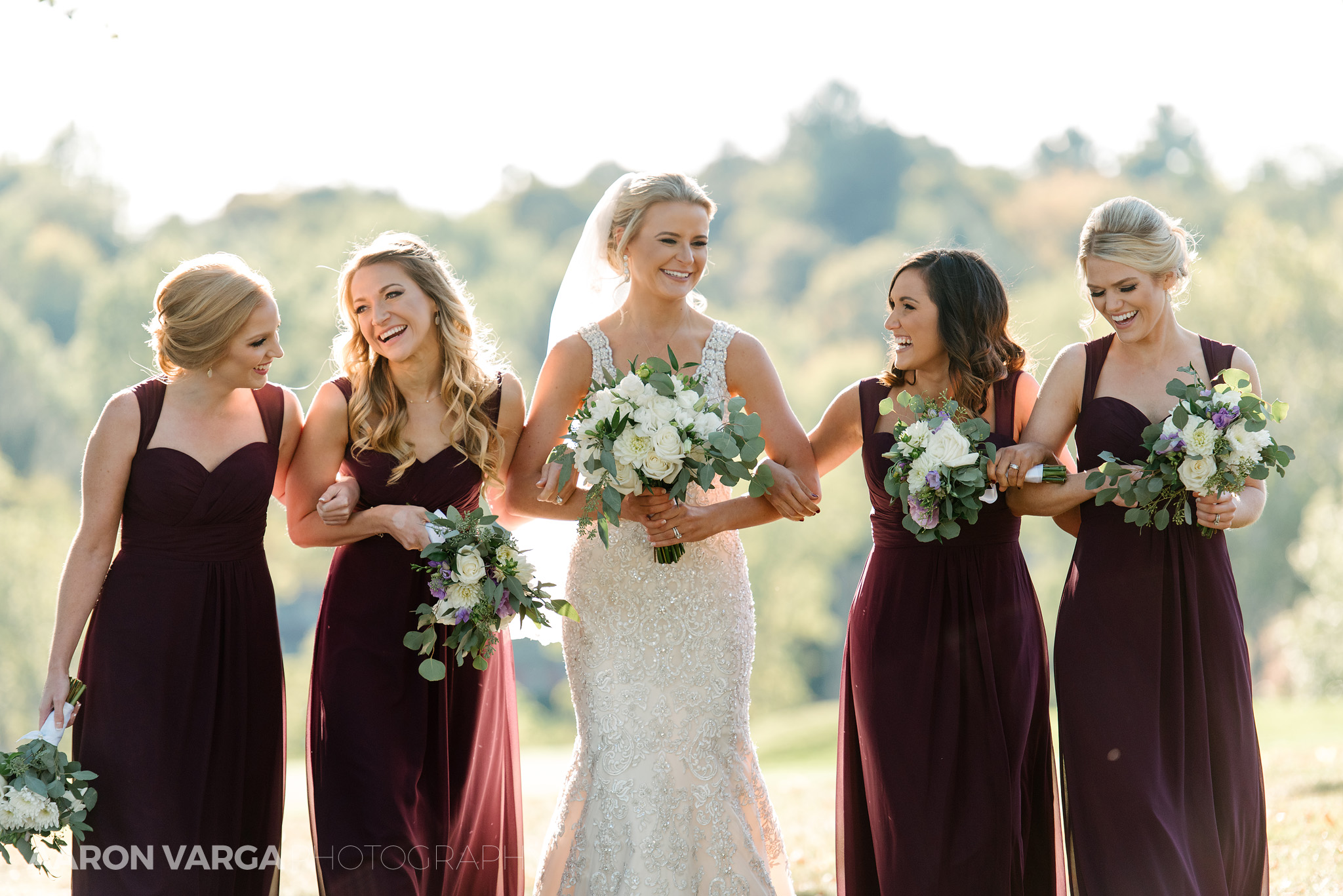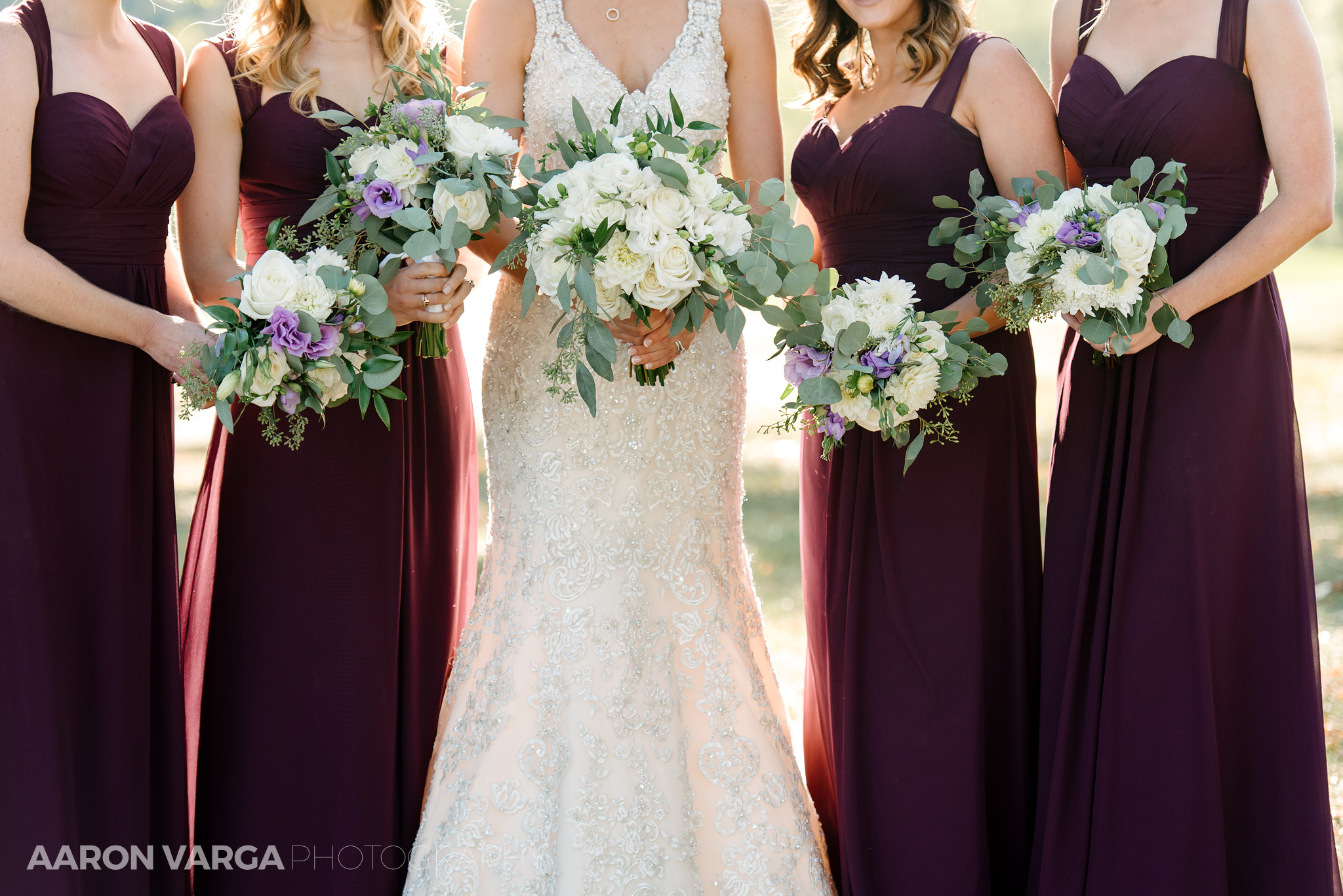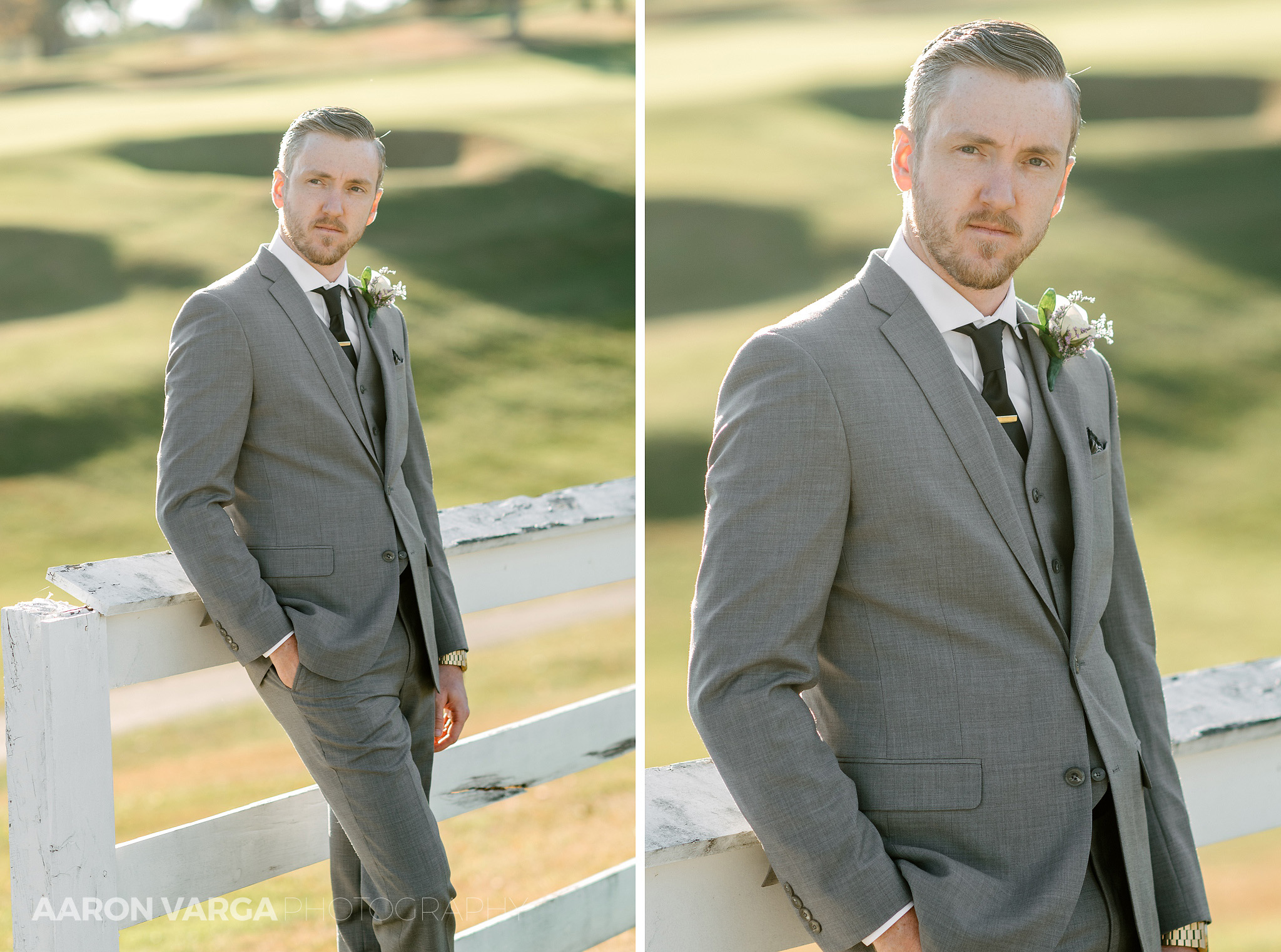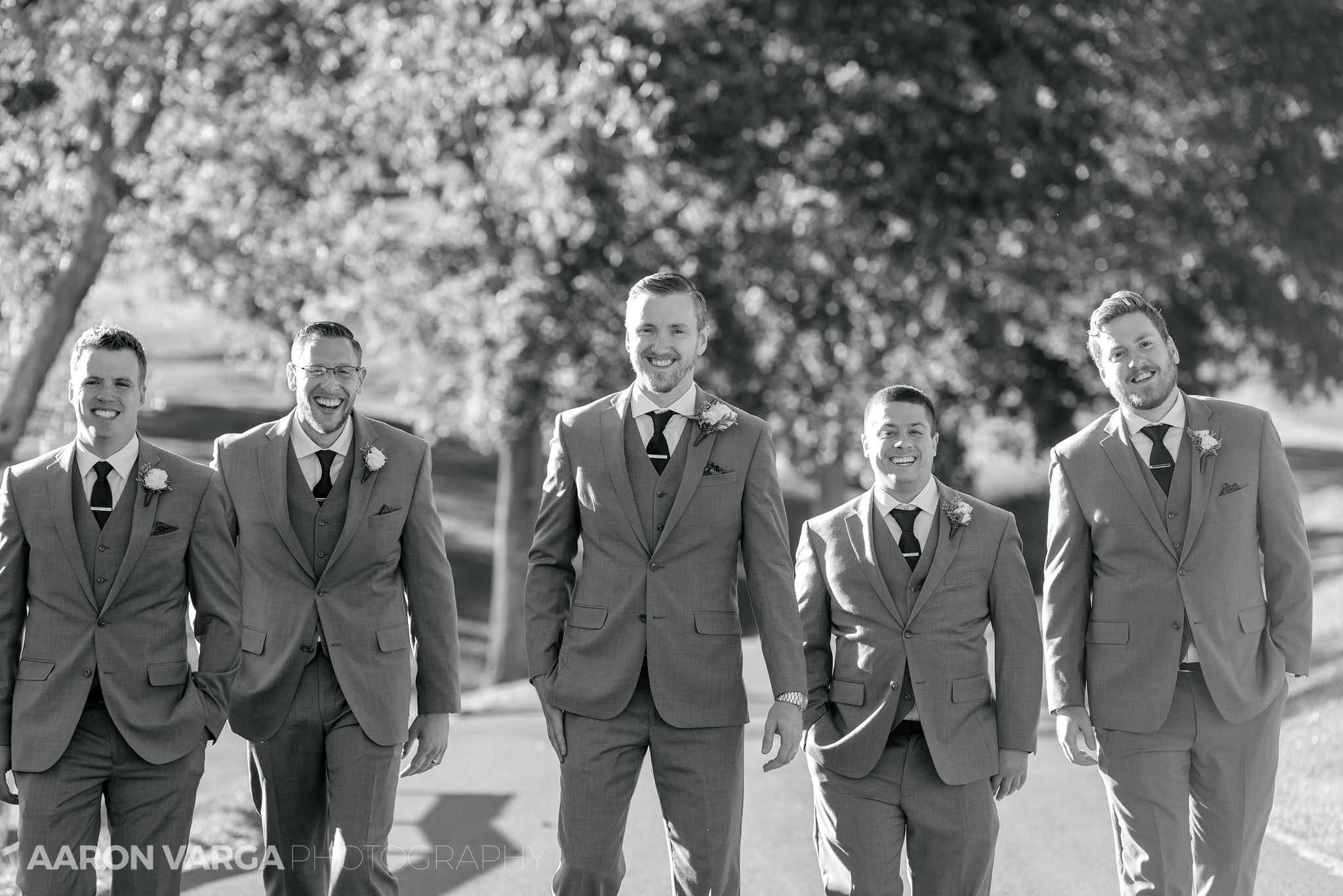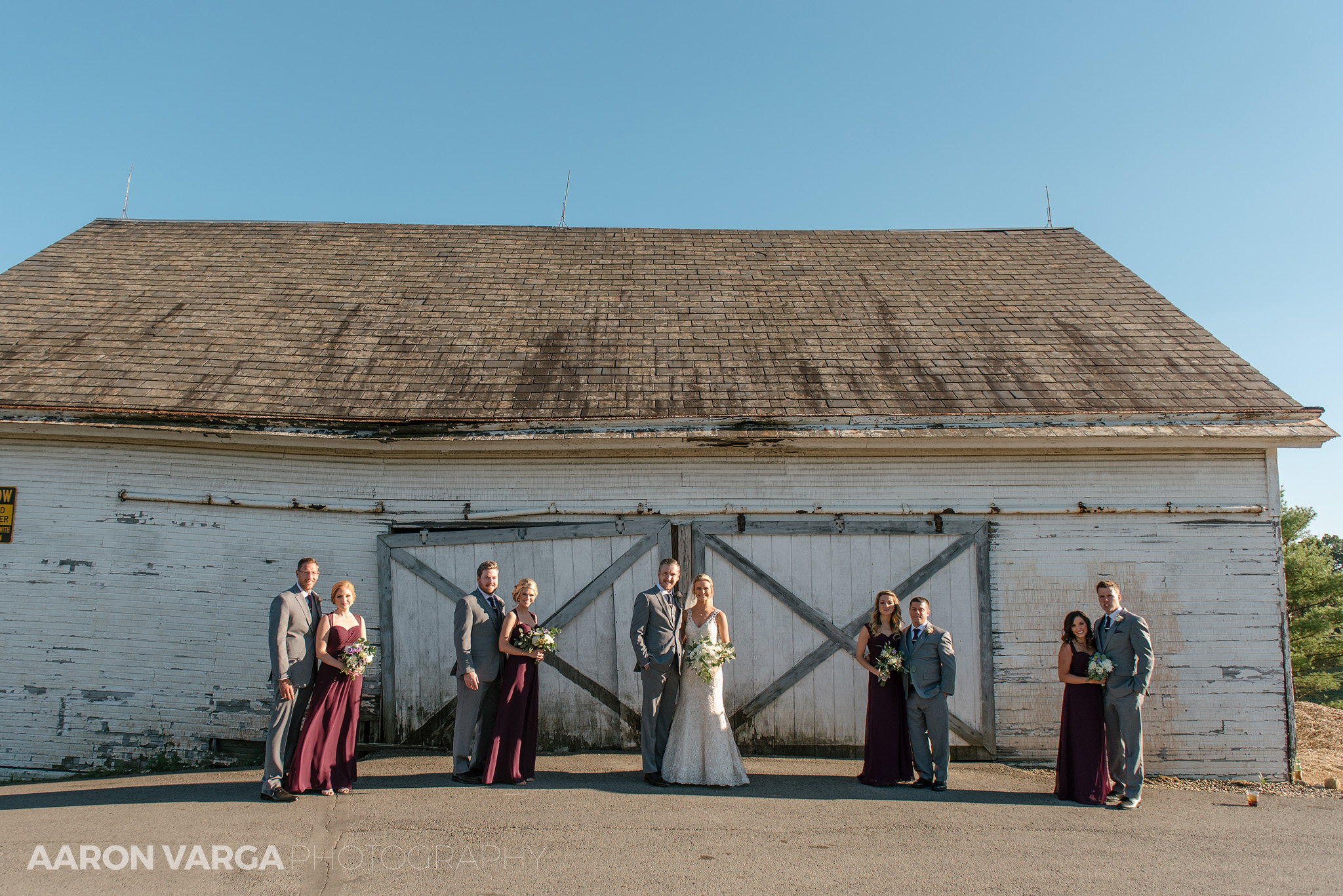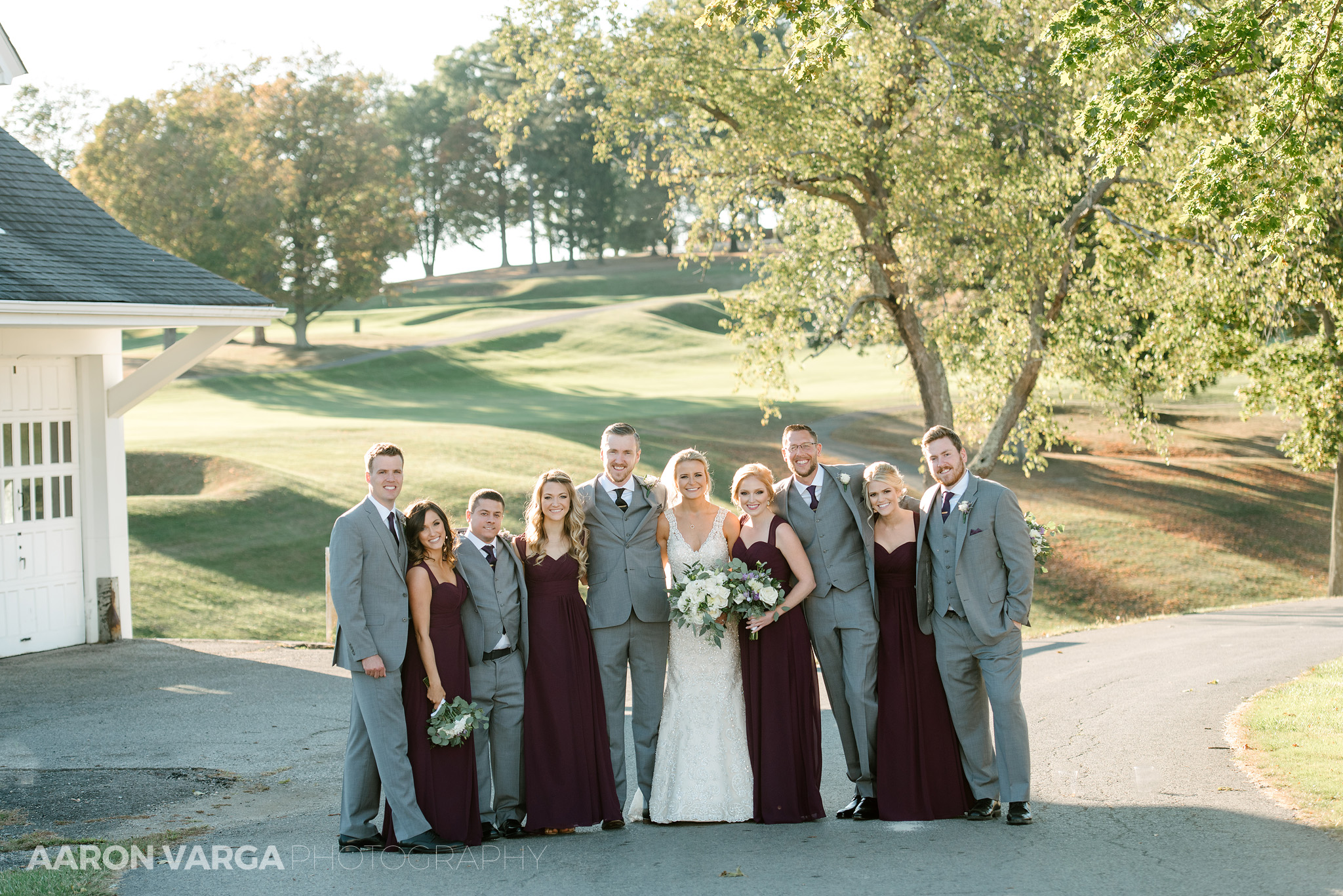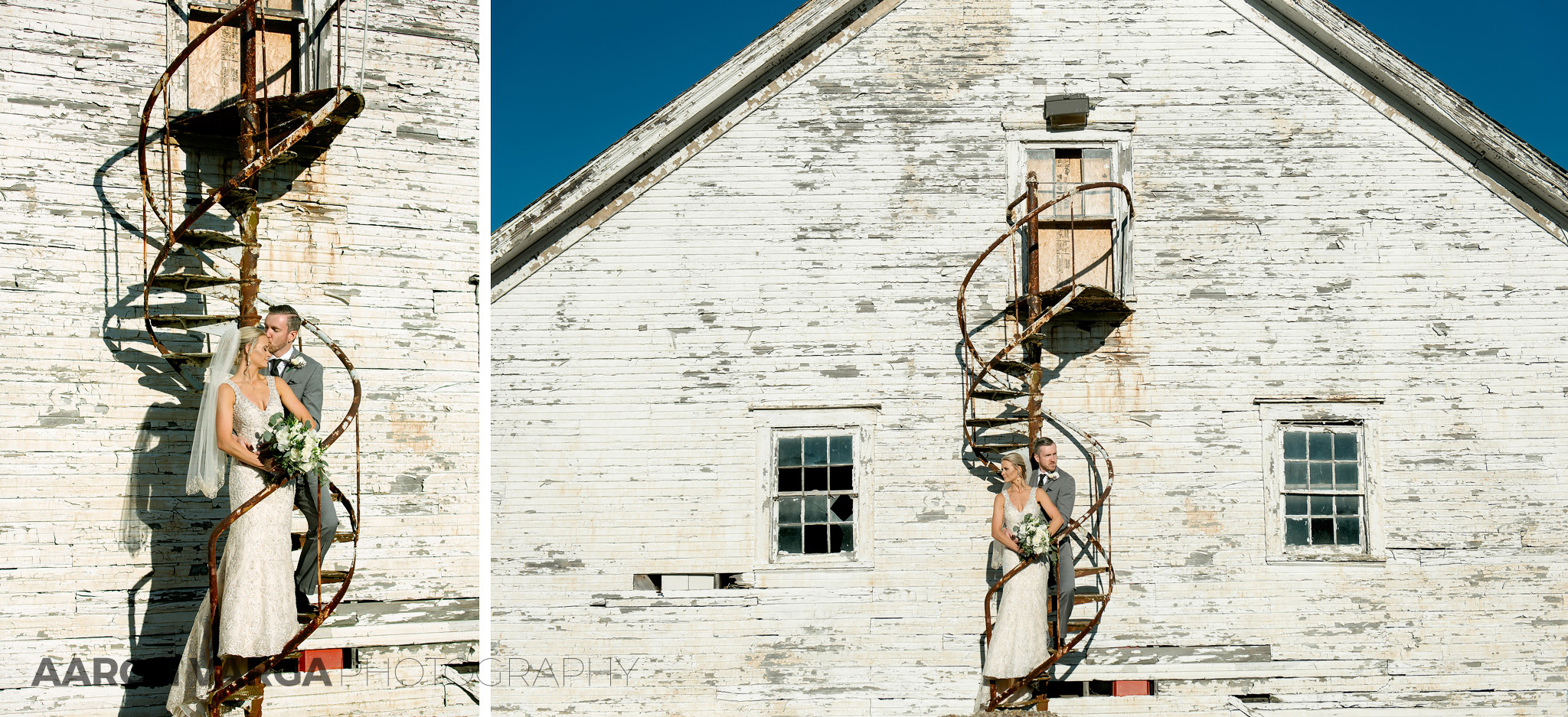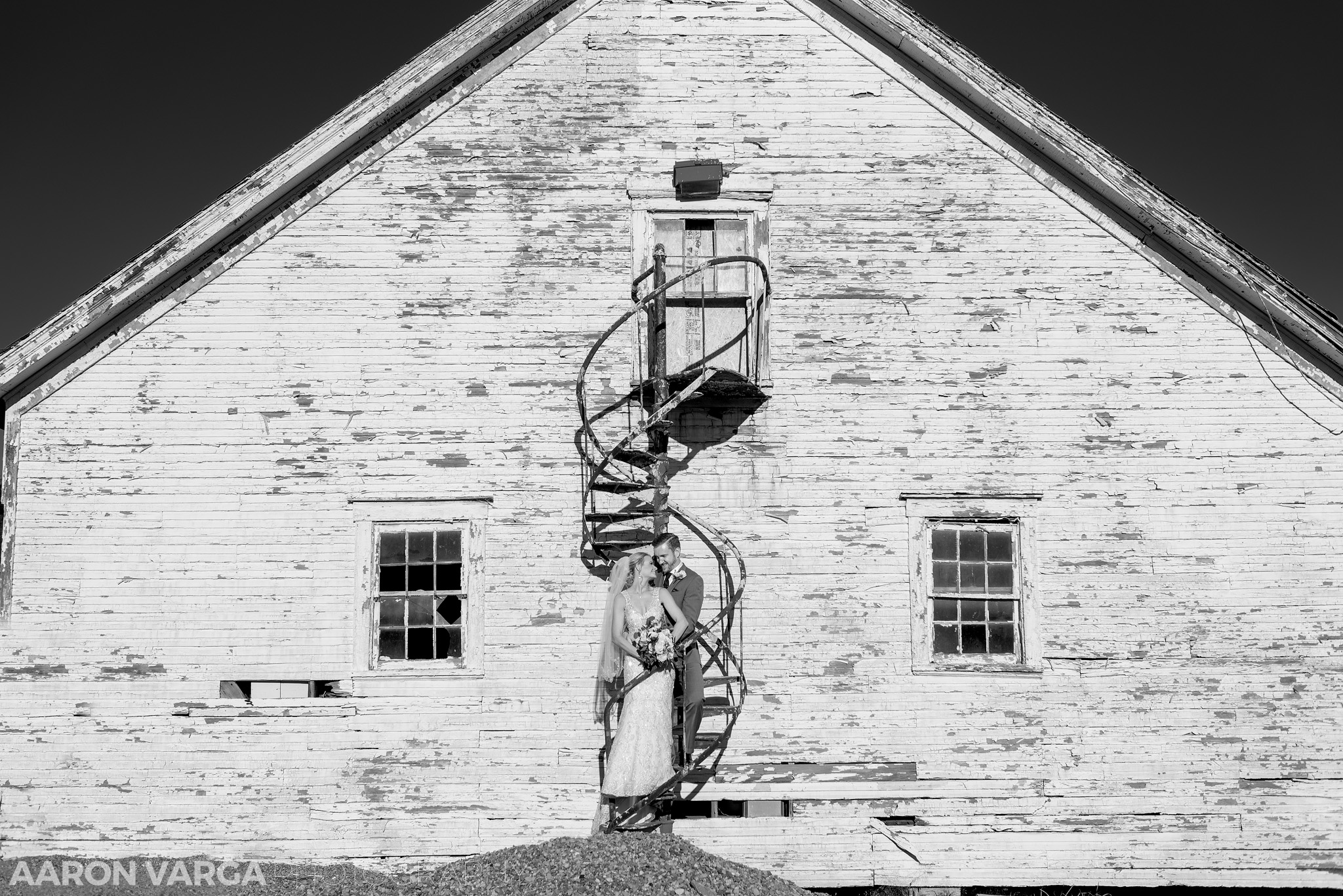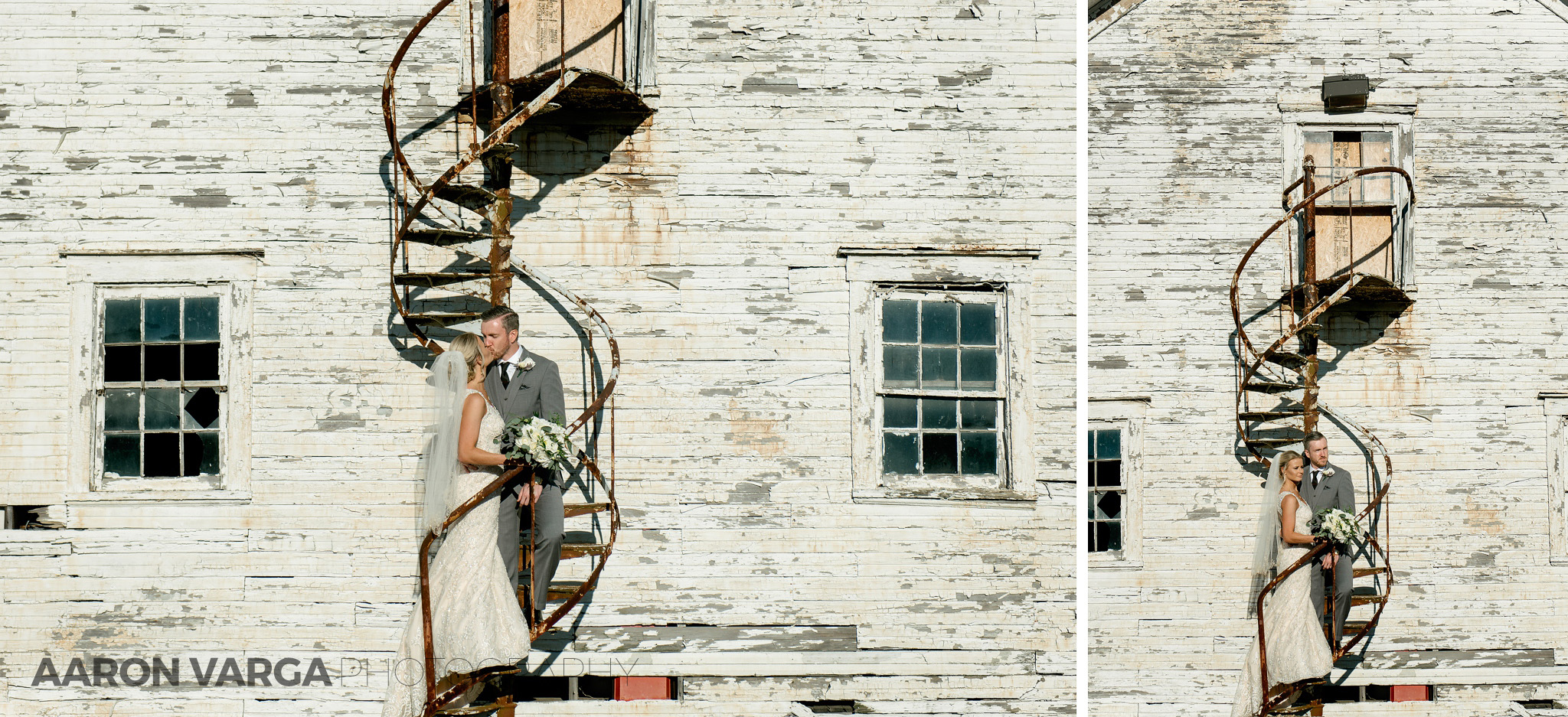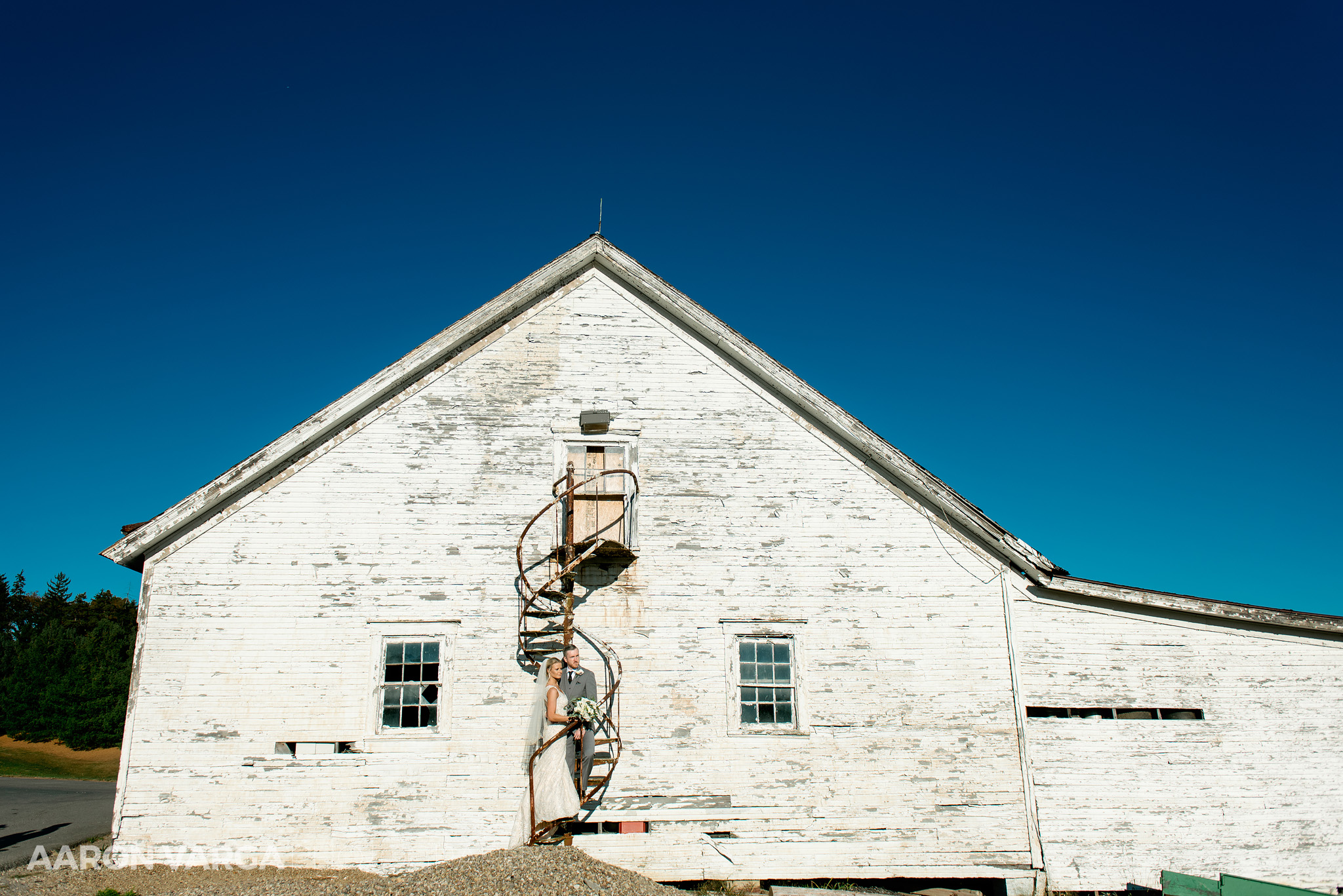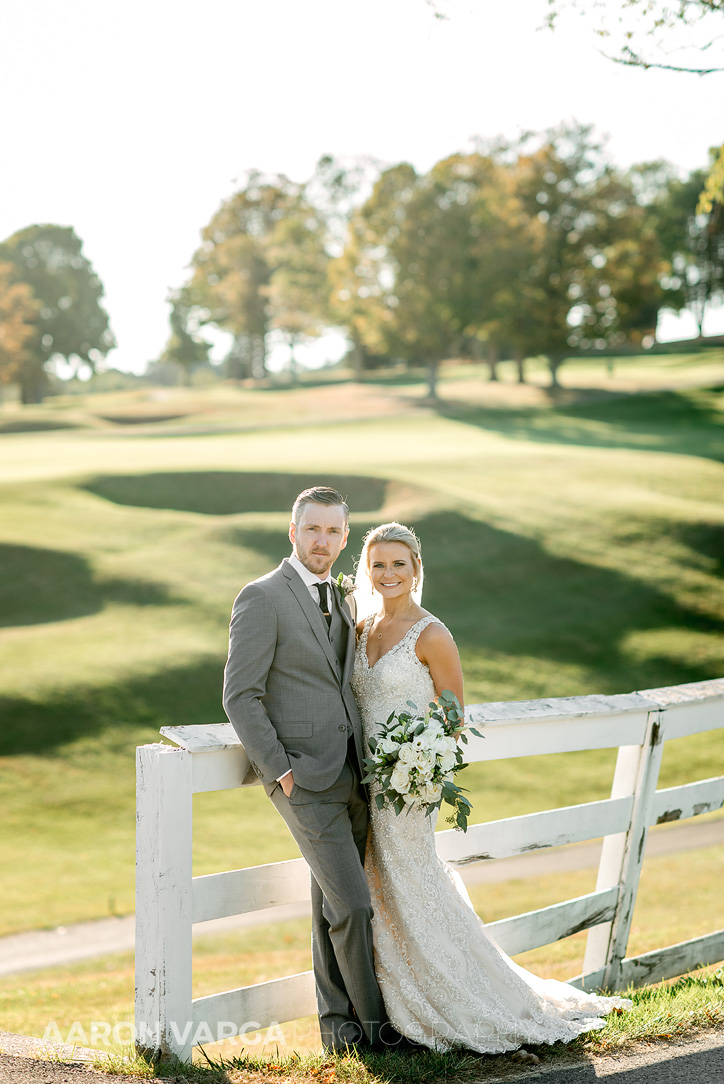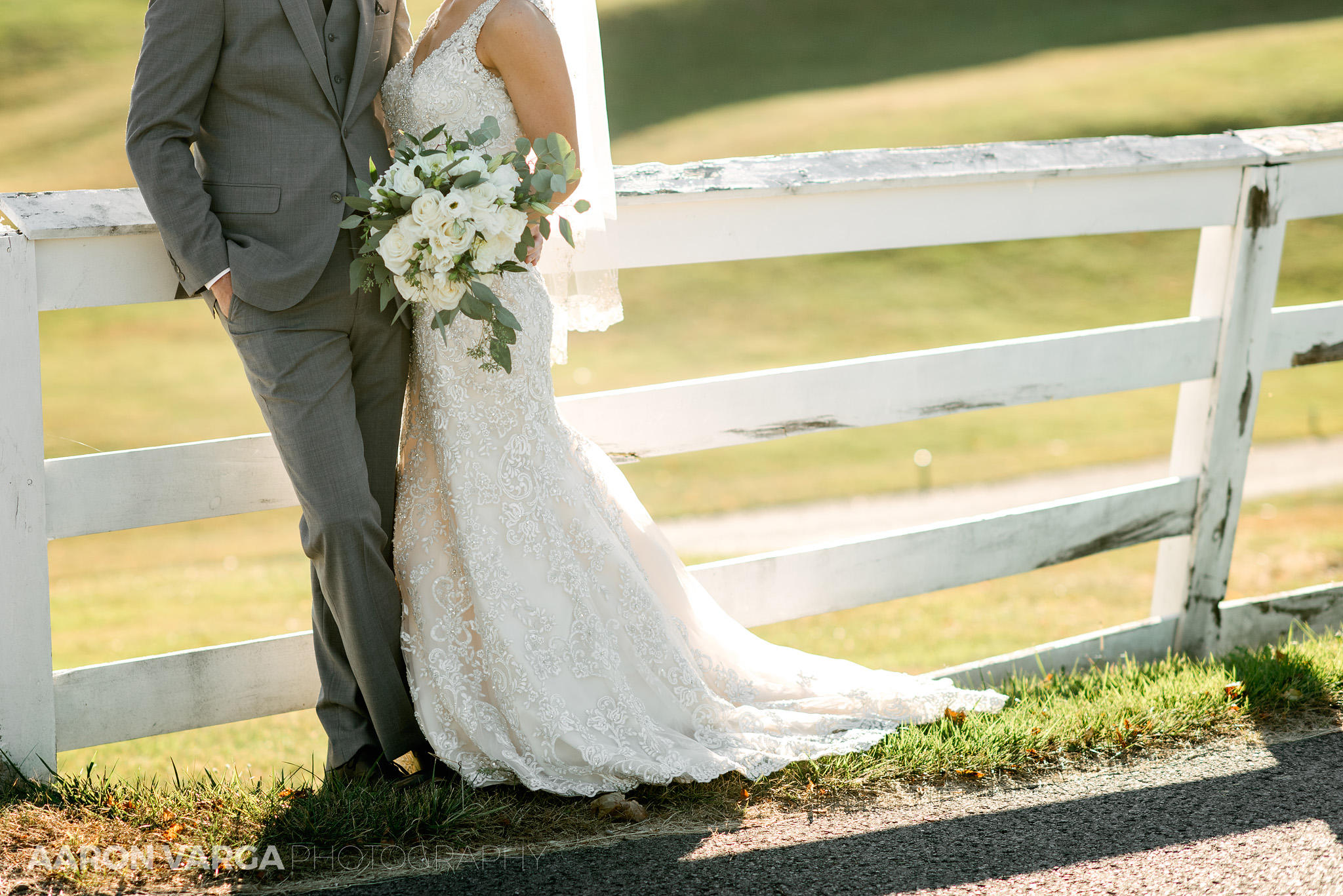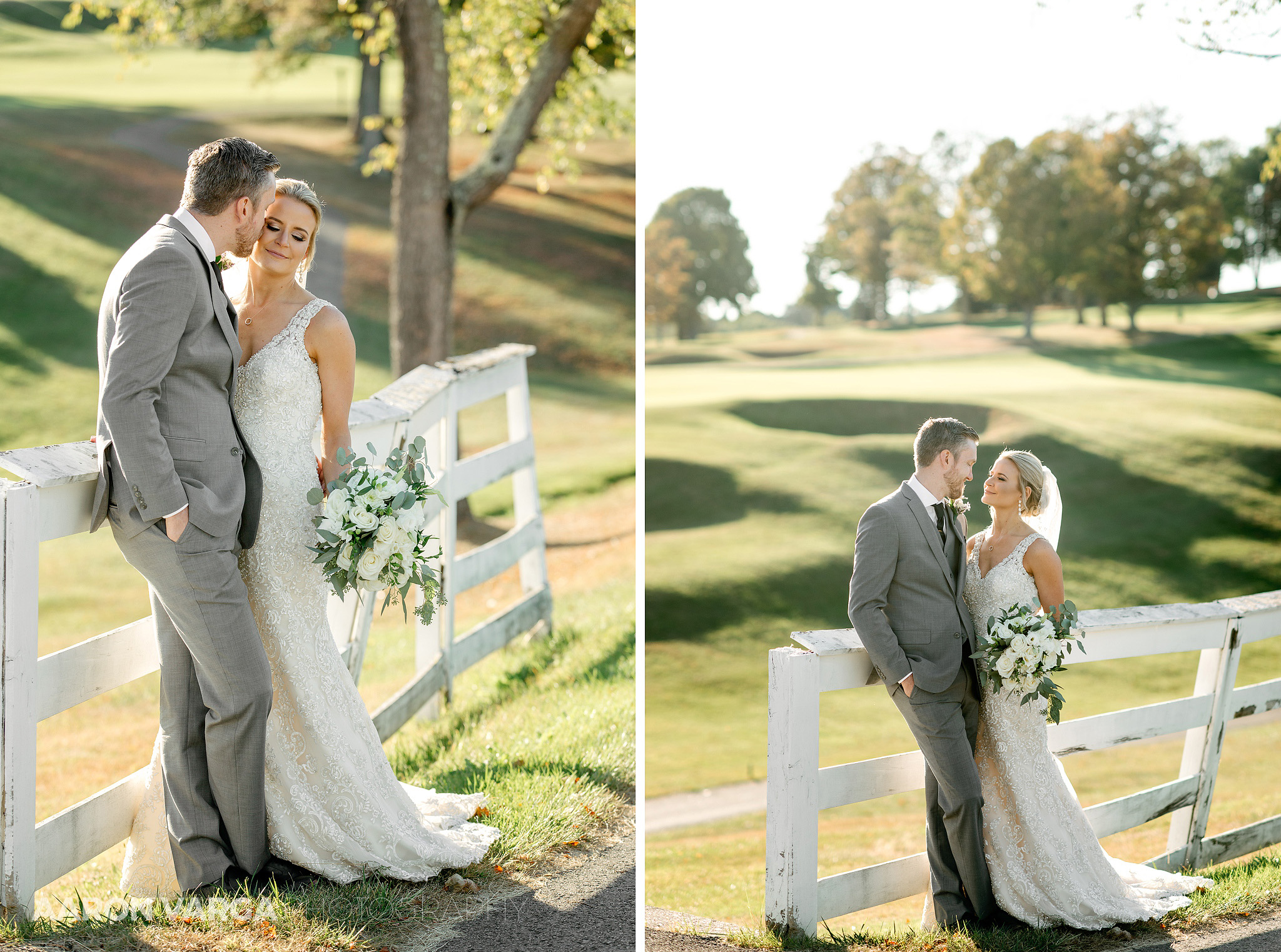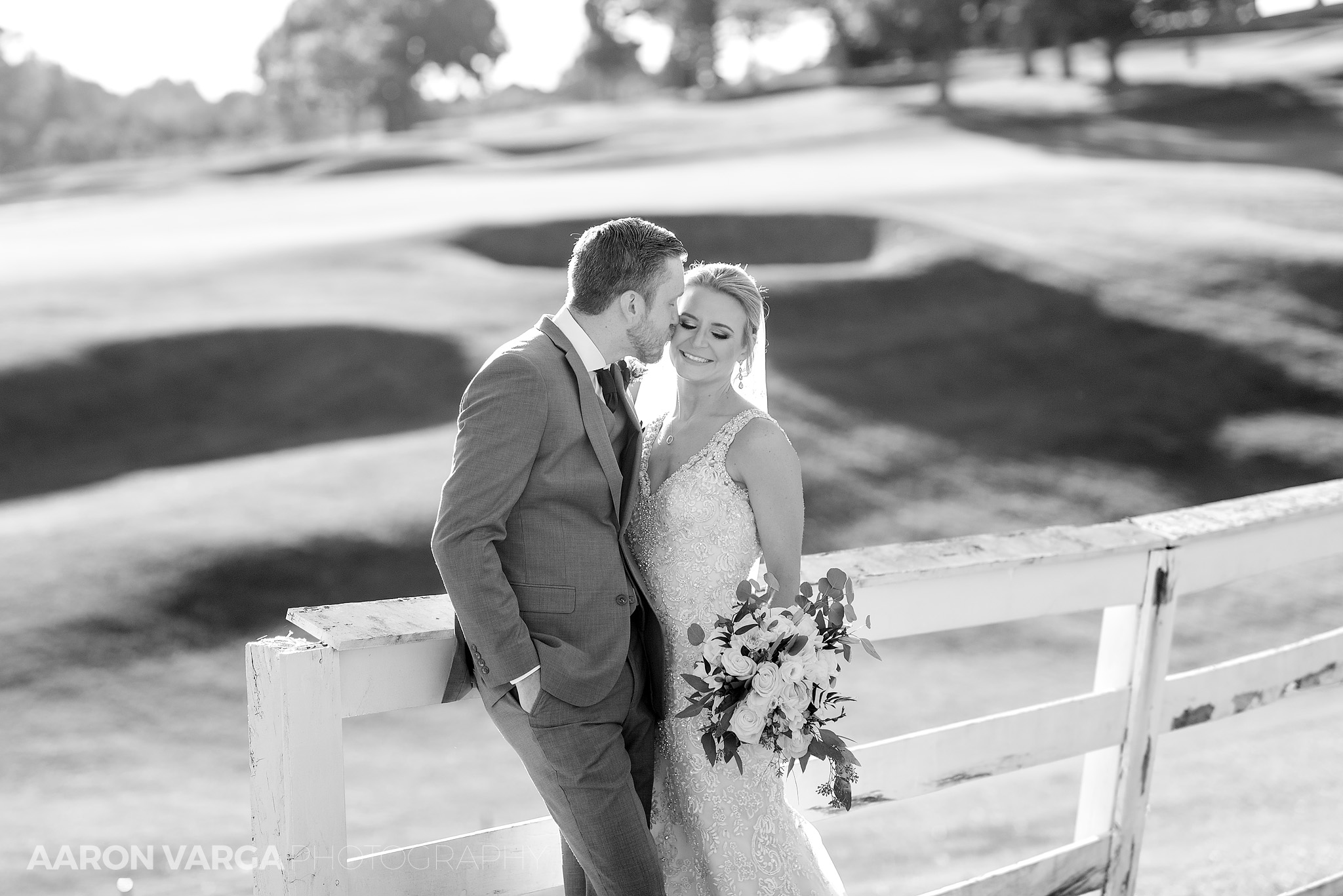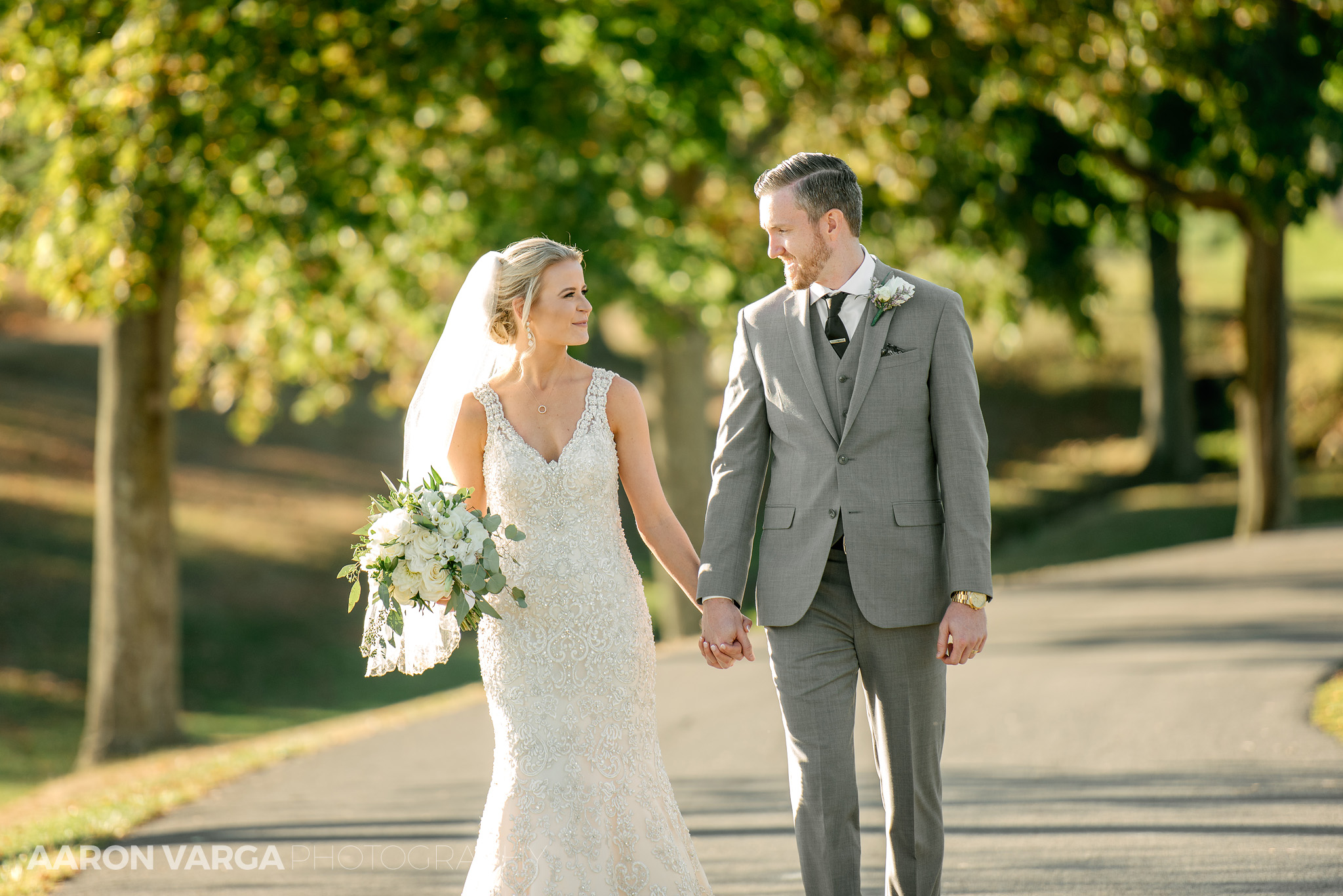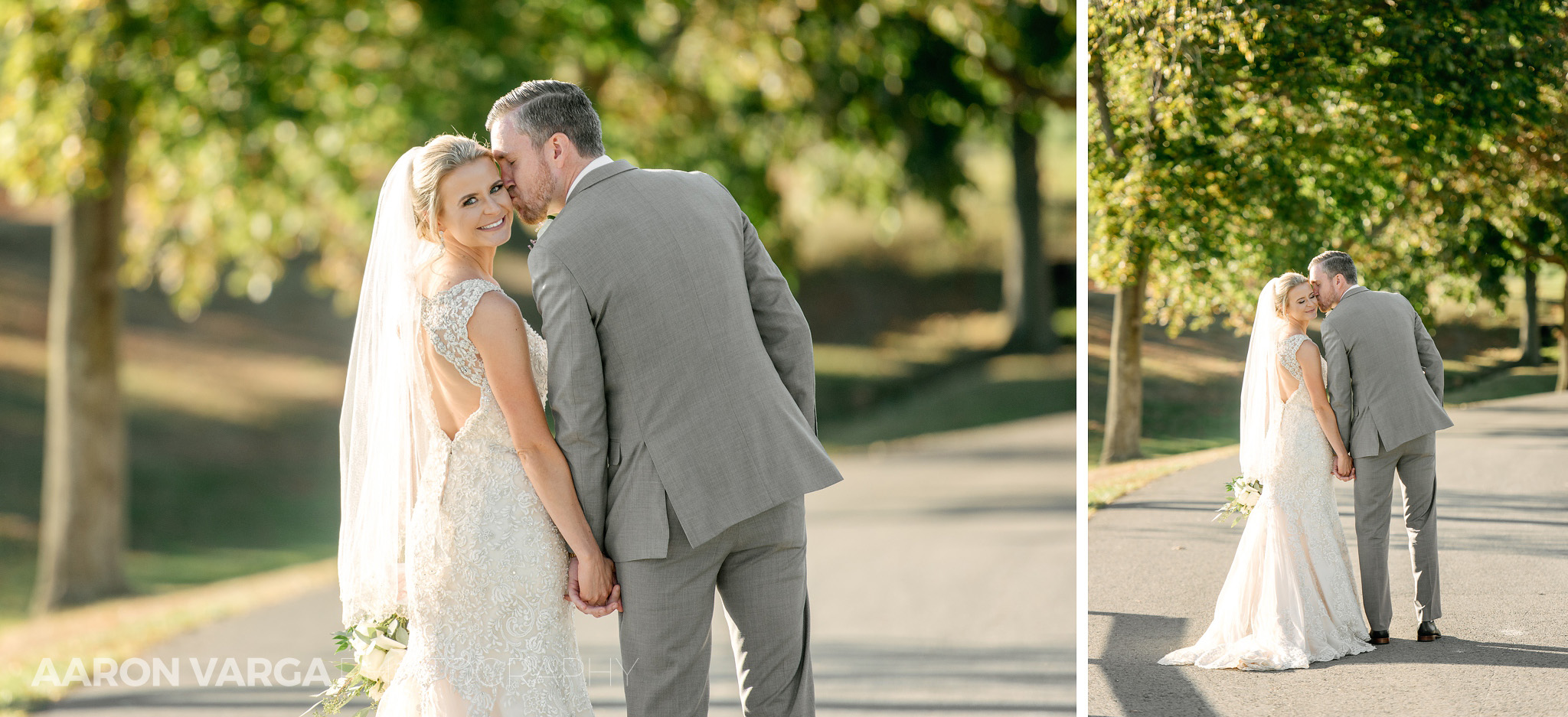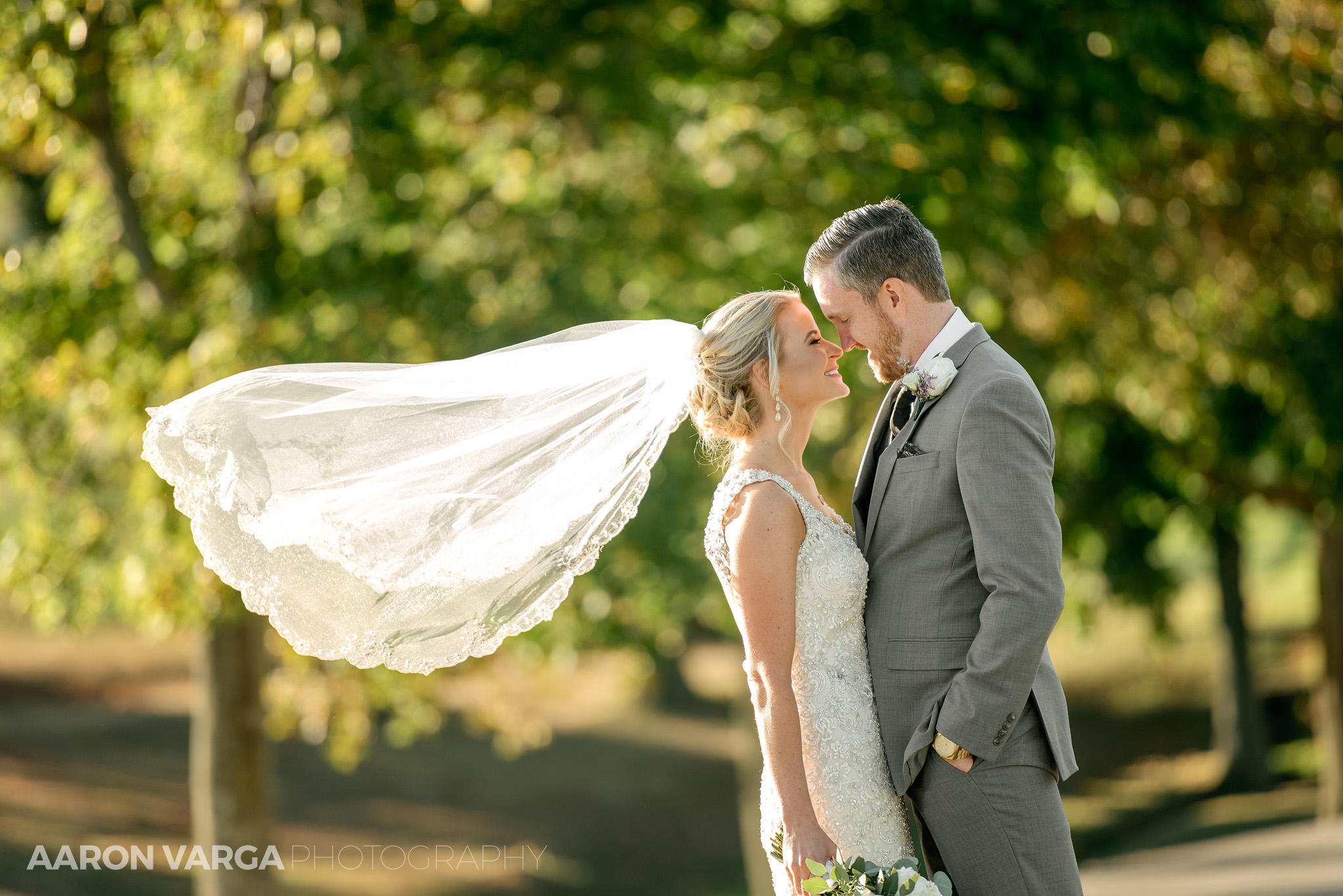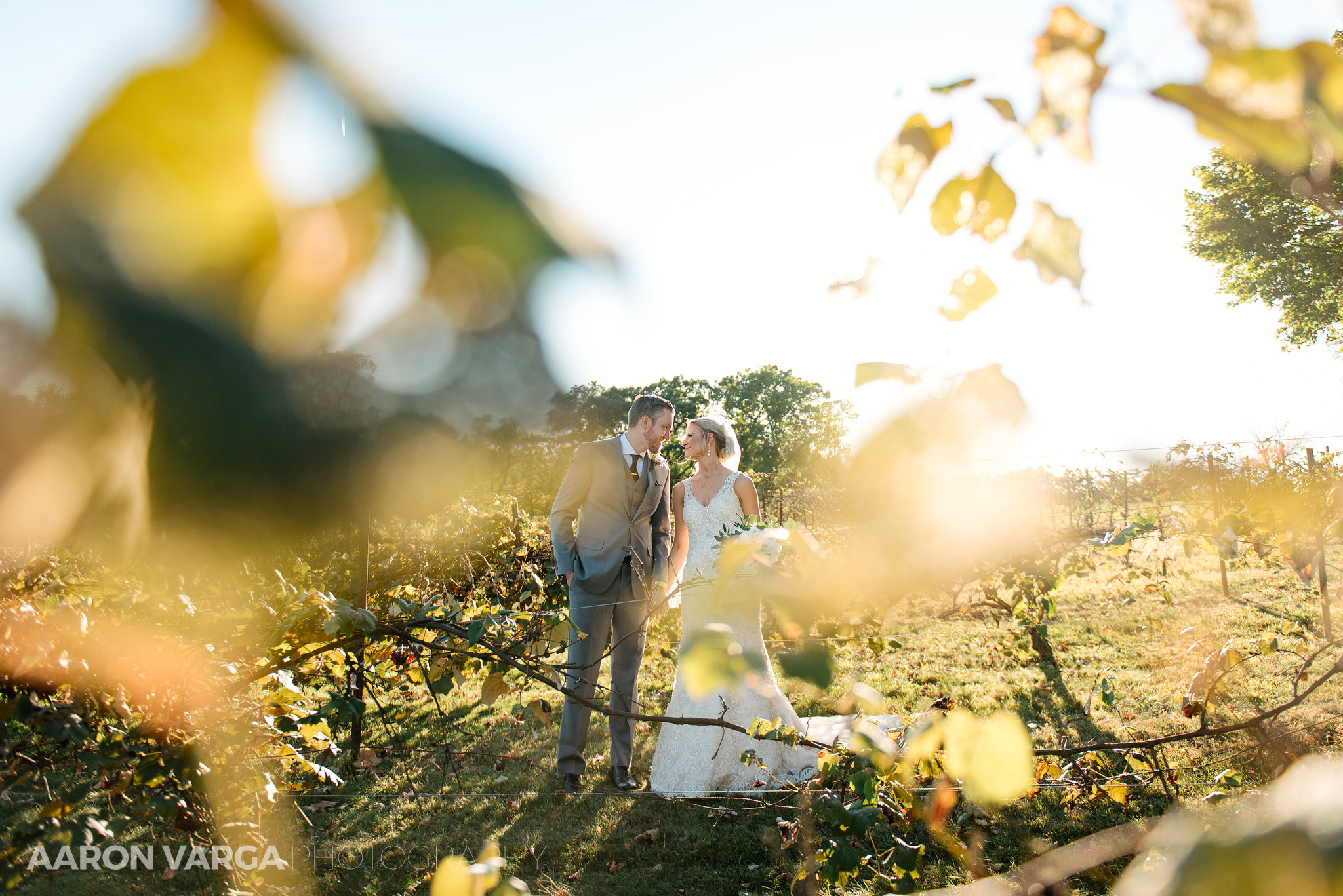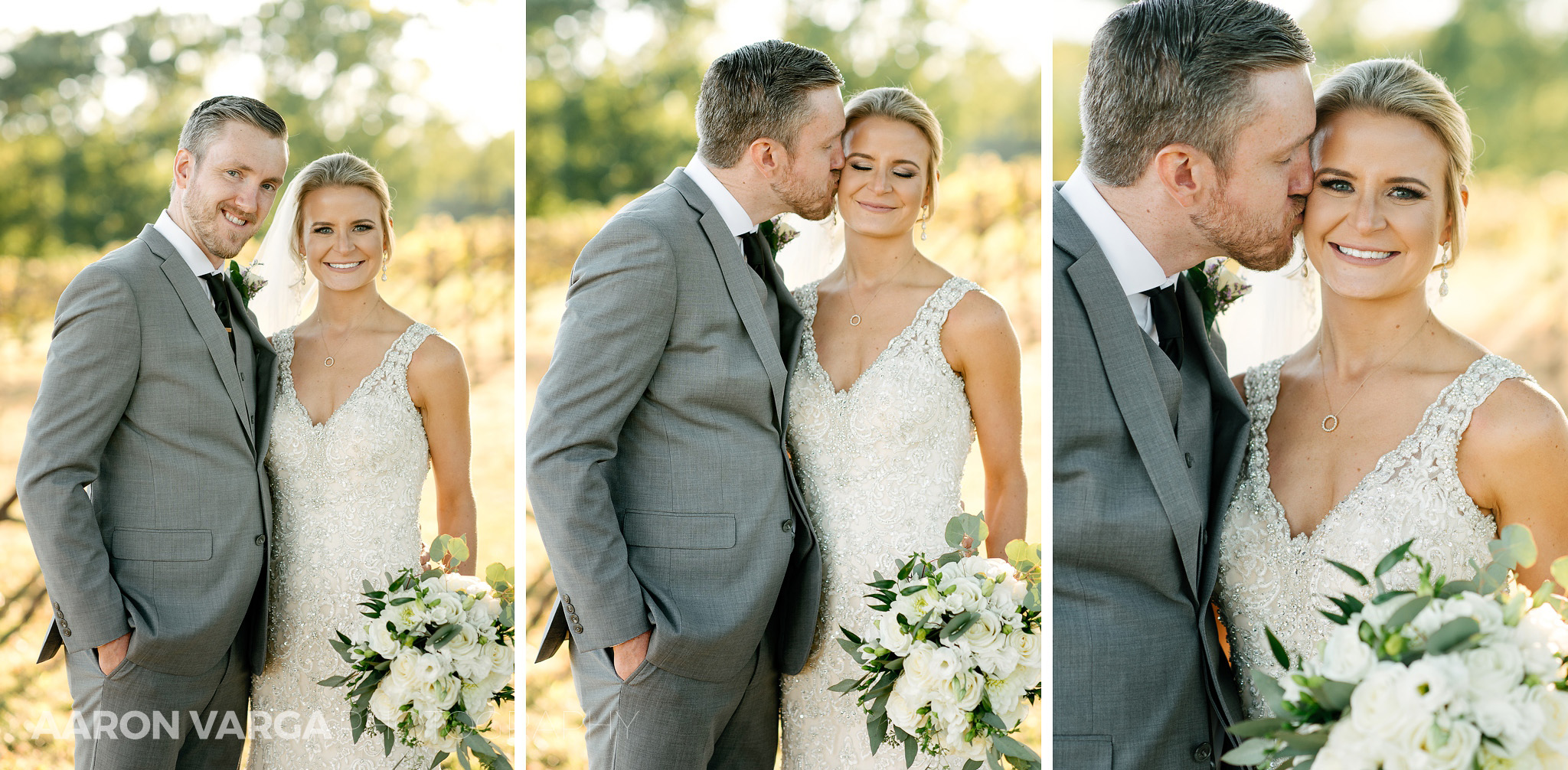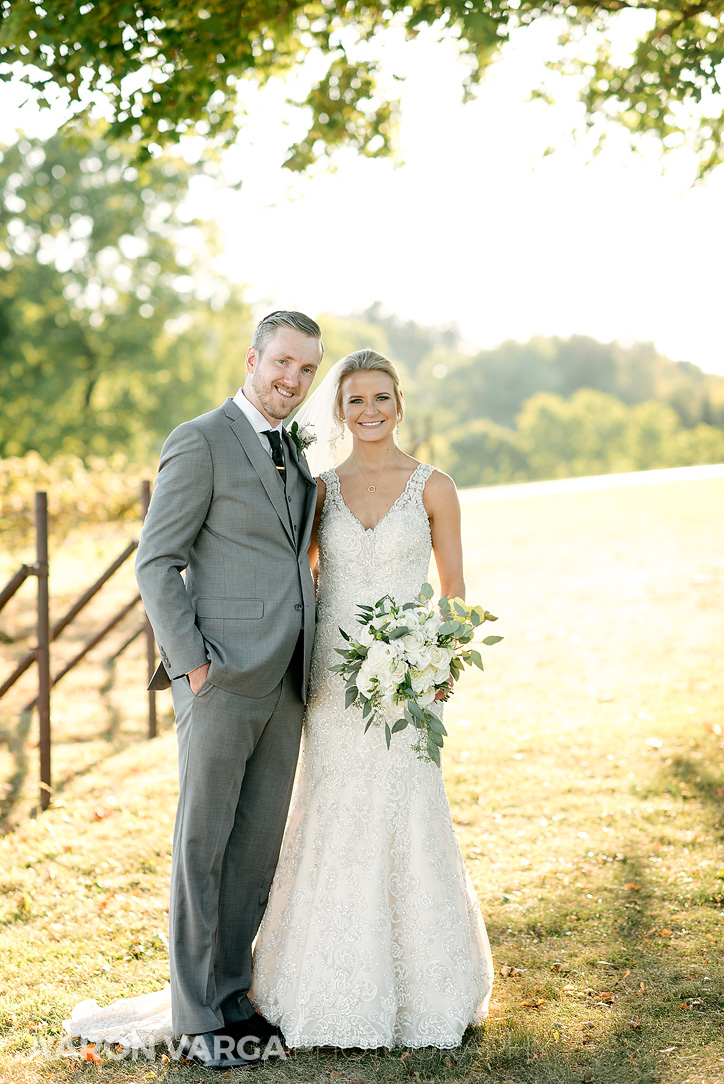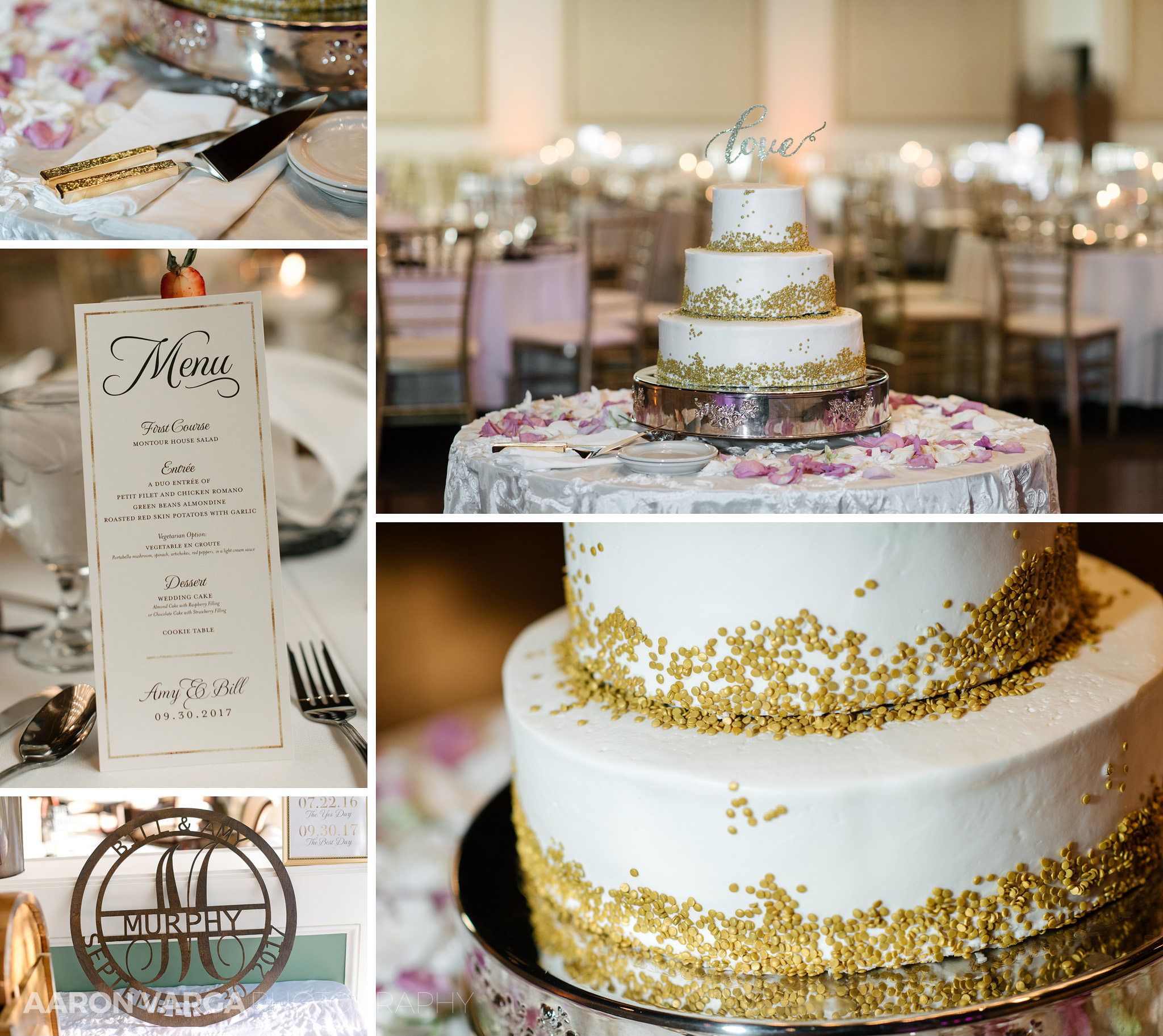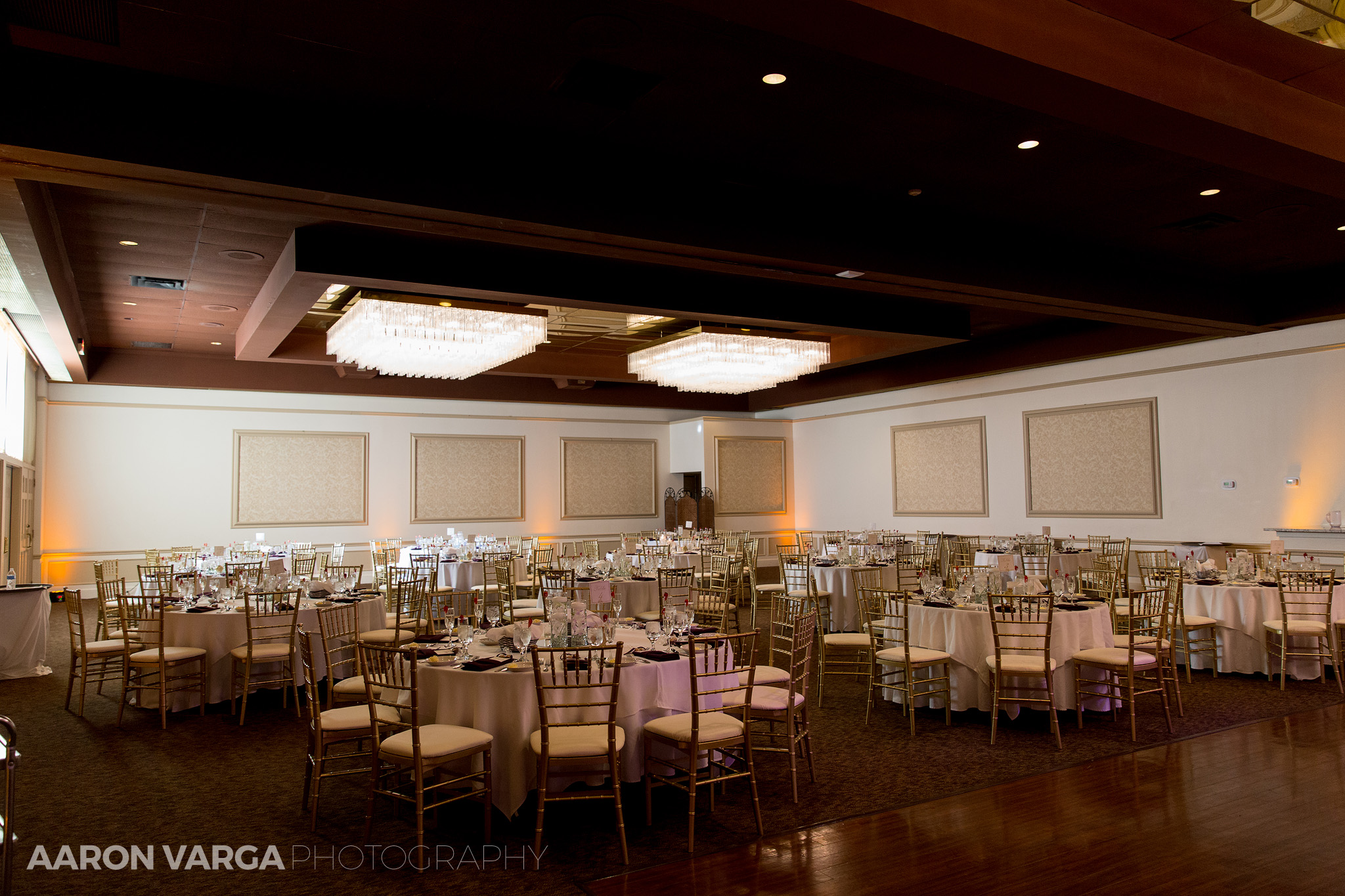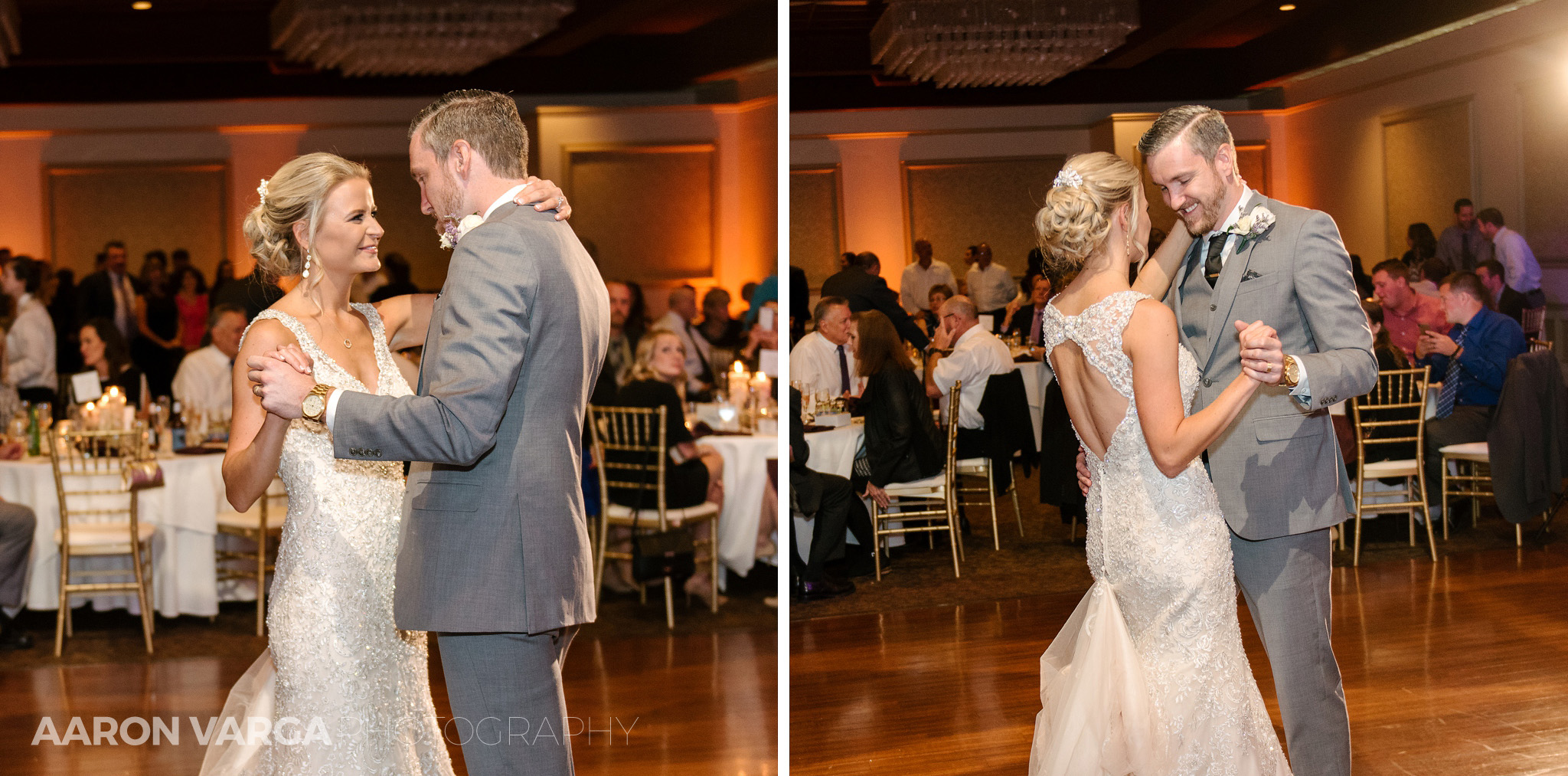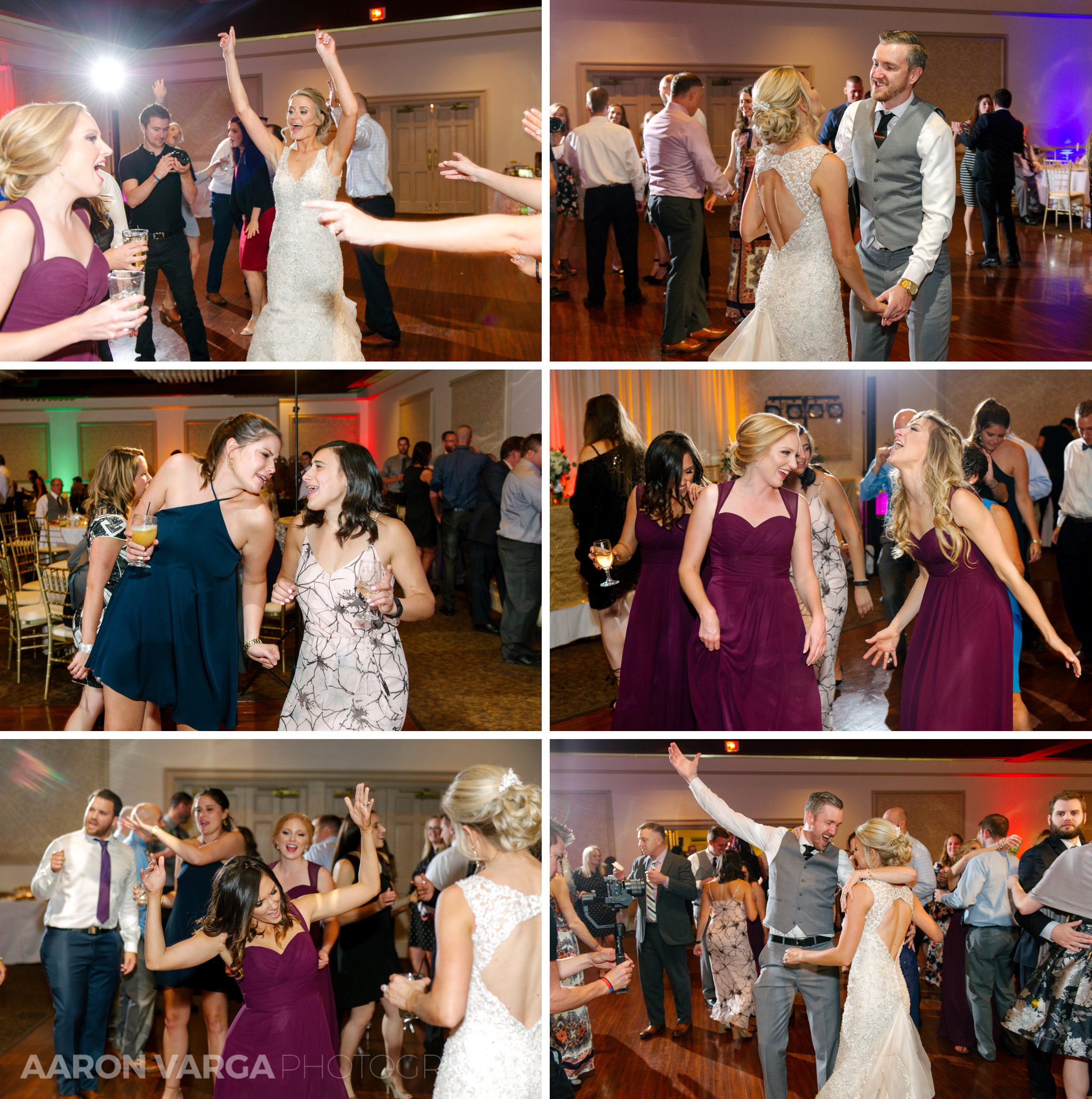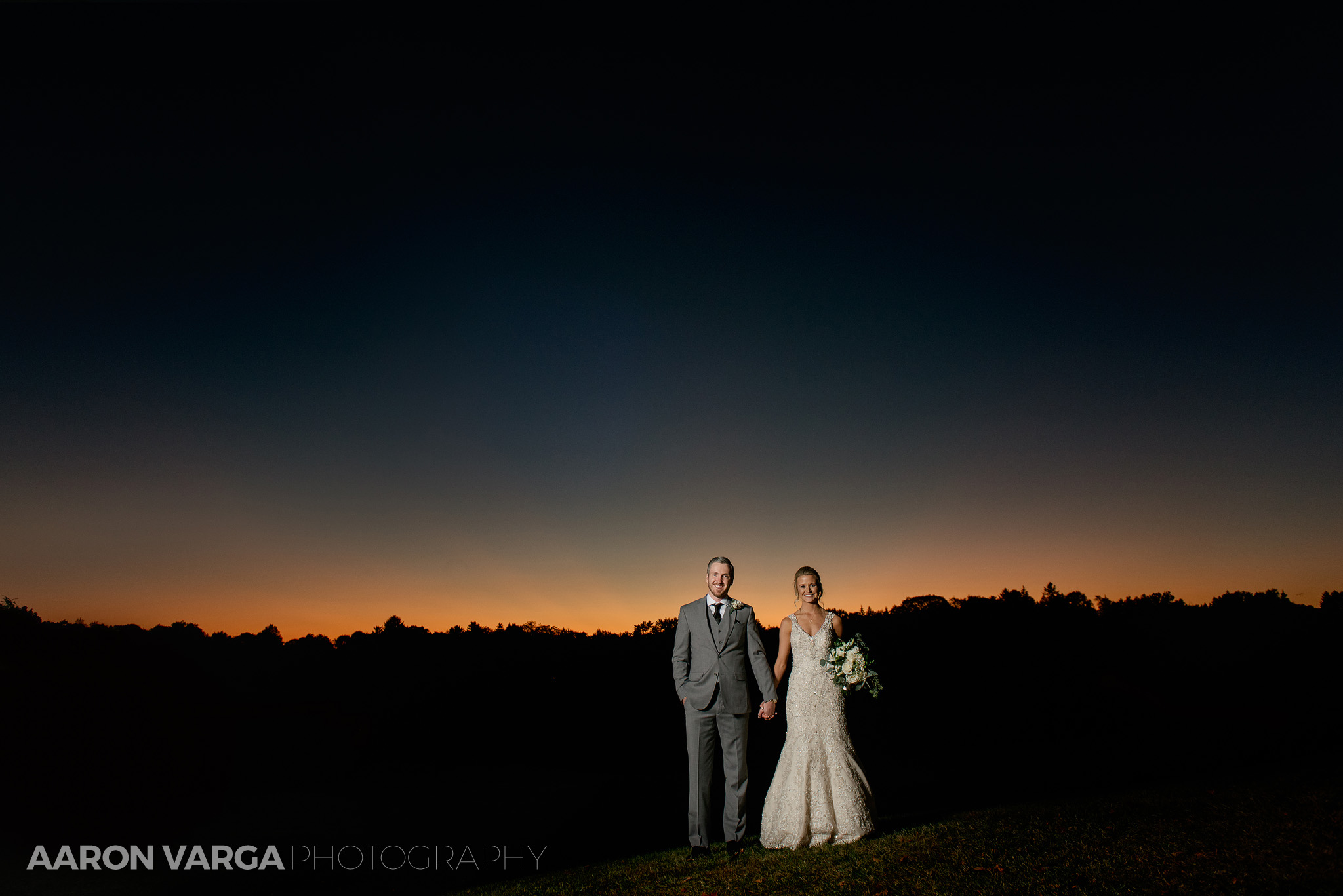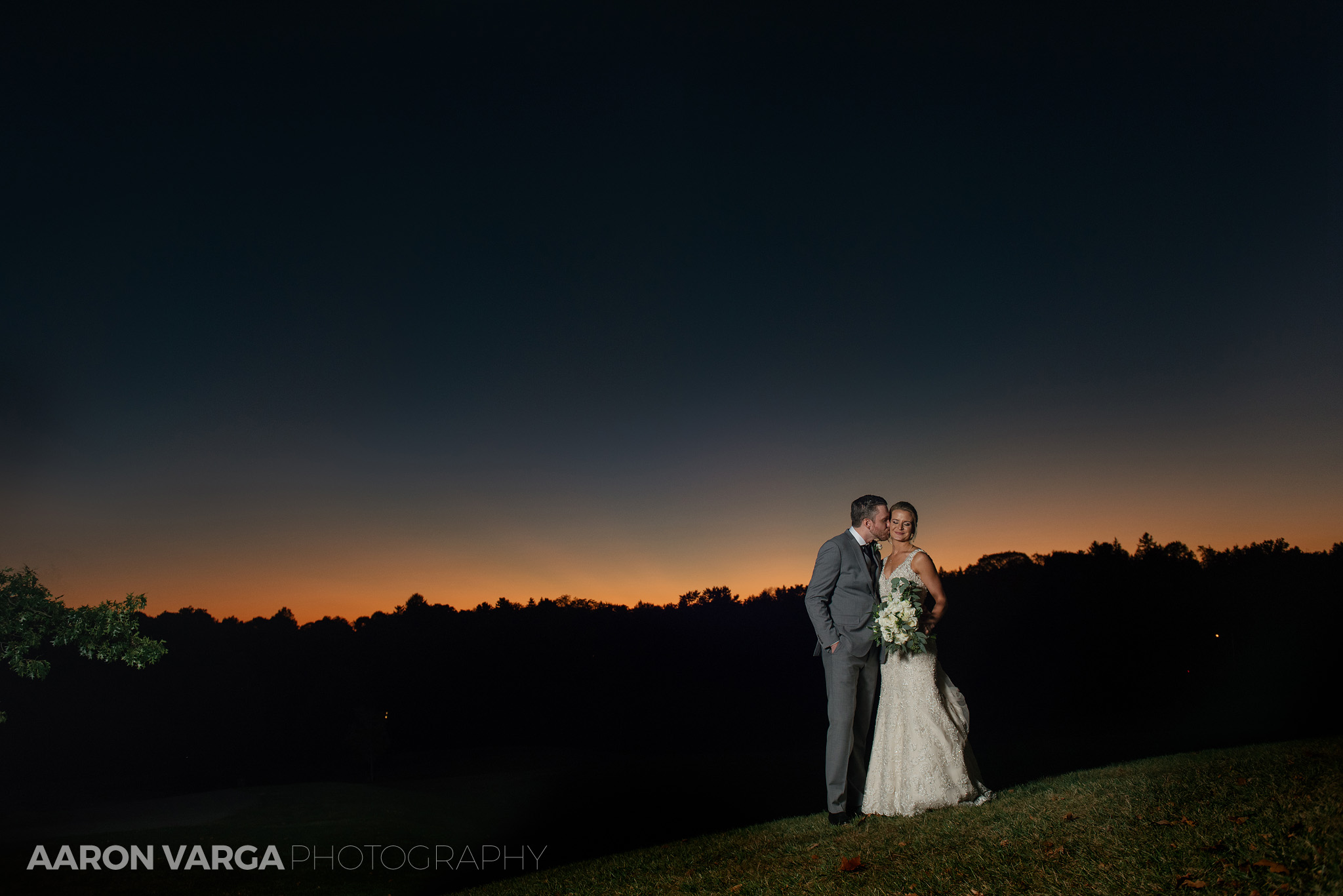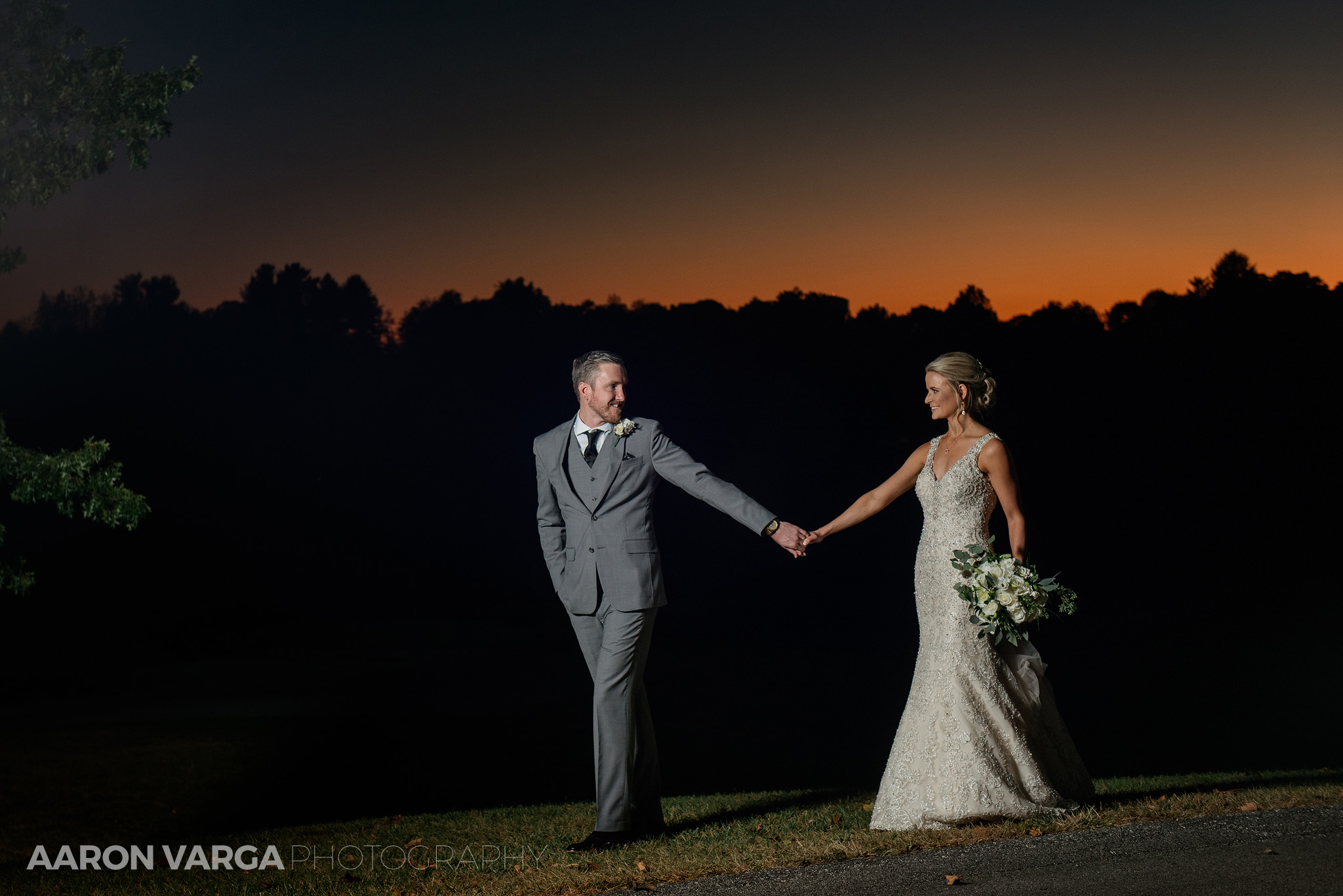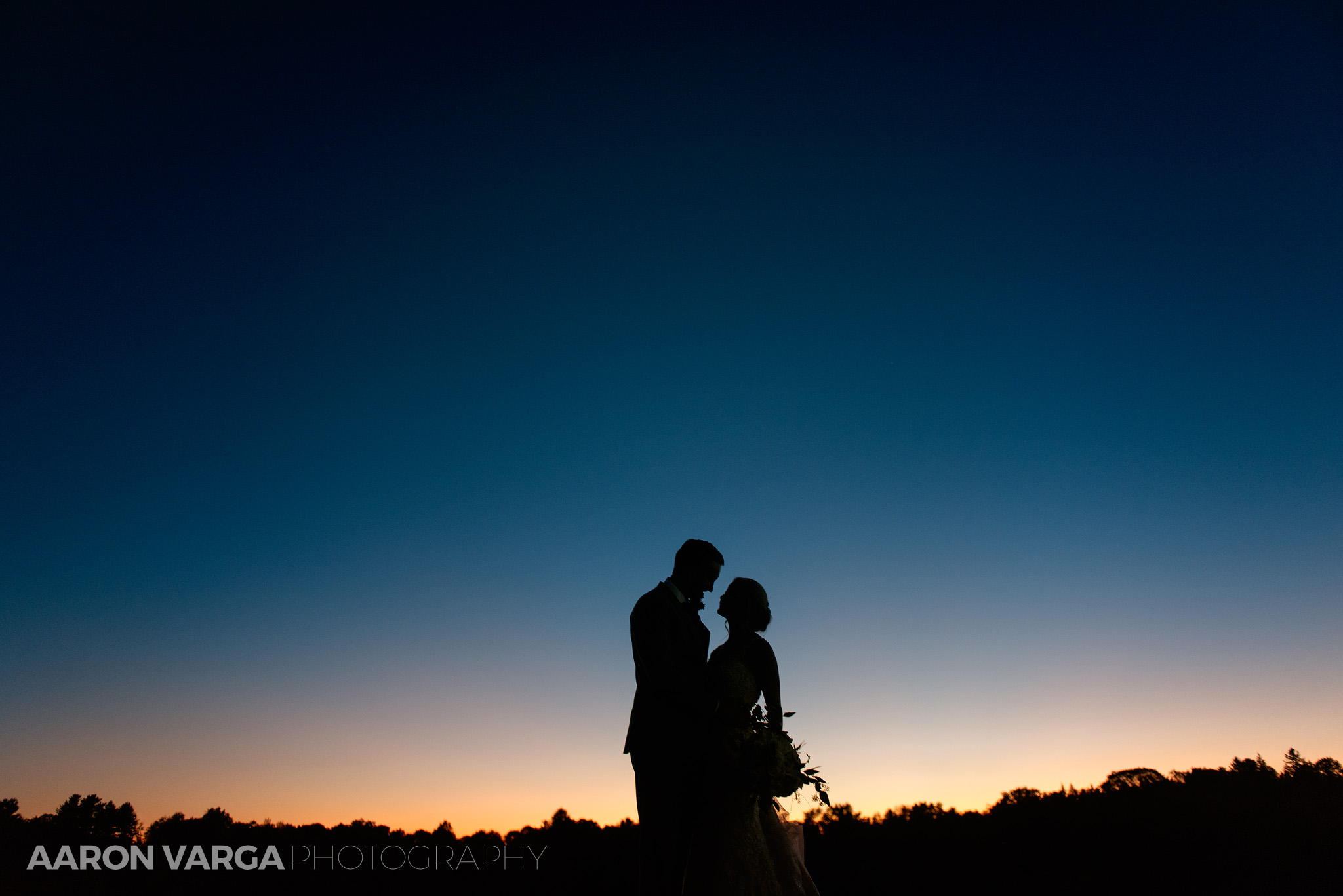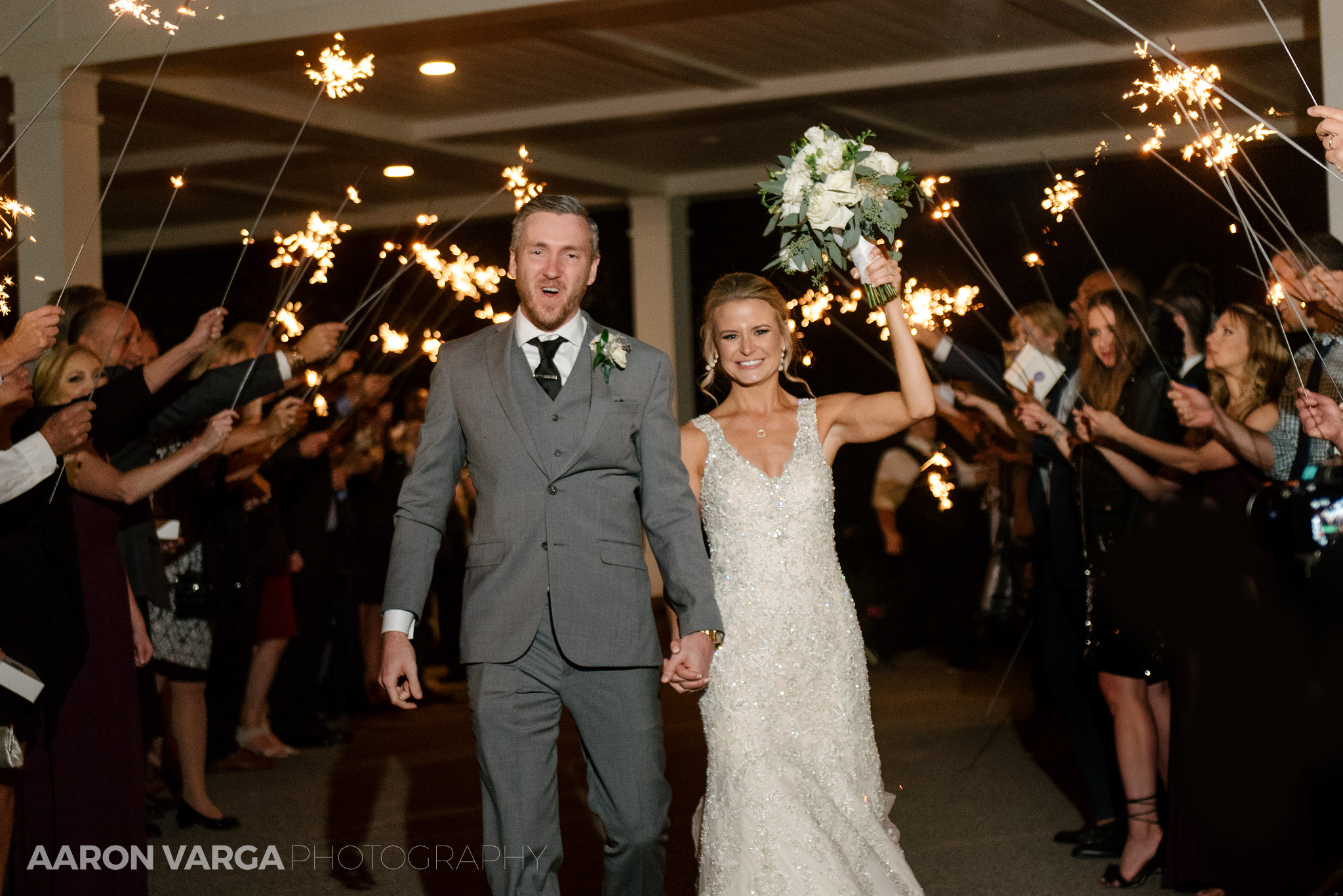 Hair & Makeup: Dahlia by Nicole Linsey & Camille Renee
Invitations: Erin Graham
Wedding Dress: Bridal Beginnings
Engagement and Wedding Rings: Lambert's Jewelers
Florist: Memories in Bloom
Ceremony & Reception: Montour Heights Country Club
Cake: Wedding Cakes by Brenda McGee
DJ: All Pro DJs
Videographer: Altoona Video Production
Wedding Photographer: Aaron Varga Photography
Honeymoon: Barcelona, Prague, Vienna, & Budapest
Aaron Varga Photography is a top Pittsburgh wedding photography studio serving downtown Pittsburgh and all surrounding areas. We specialize in creating modern, glamorous, and timeless photographs and providing an unmatched photography experience. Contact us for information and availability for your wedding or engagement session!